Friday finds: Week 12 – 2019
Here are some websites I have visited this week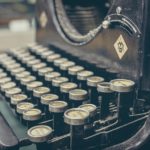 When Jimmy Nuter first went inside an old farmhouse on North Wolcott Avenue in Chicago, he didn't think he'd find much. He was in for a surprise. Read Newly Discovered Photos Reveal Childhood of Groundbreaking Journalist.
---
The new possibilities of DNA give us genealogists we may reconsider how we do our research. DiAnn Iamarino at Fortify Your Family Tree looks at this in her article Use Cousin Baiting to Expand Your Family Tree.
---
When we are struggling to move forward with our research we may profit from Michael John Neill's tip Practice On What You Know.
---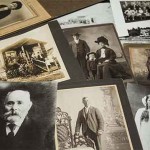 In the latest episode of The Photo Detective Podcast, Maureen Taylor offers tips for tackling your images–from digital overload to ancestral images. What to do and how to share/ store them. Listen to Spring Cleaning Your Photos.
---
"Family historians help to ensure they have done more than just collect names haphazardly by using the Genealogical Proof Standard" When we want our family tree to be as accurate as possible.  Gena Philibert-Ortega at Genealogy Bank writes about Genealogy 101: The Genealogical Proof Standard.
---
Archaeologists have started searching for genetic data inside ordinary objects such as pipes, which can contain centuries-old saliva. Truly interesting article by Sarah Zhang in The Atlantic: What DNA Hidden in a Plantation Tobacco Pipe Reveals.
---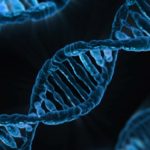 It is helpful to have an understanding of the probabilities of matching cousins at different degrees of relationship when contemplating autosomal DNA testing or when interpreting the results of an existing test. At the International Society of Genetic Genealogy Wiki we find the article Cousin statistics
---
Here are some other blogs that present links under the "finds" meme:
You can subscribe to this blog by leaving your email address in the subscription field on the front page. If you enjoy my reflections on genealogy, be sure to follow me on twitter. I am also on Instagram where I share pictures from Norway, often with a genealogy theme. Click here to reach me.
I am also grateful if you share my blog with fellow genealogists.
Have a great weekend!
If you shop on Amazon, you can support this blog by entering through any of my Amazon ads. Then search for your desired Product.