Friday finds: Week 10 – 2019
Here are some websites that I have visited this week

Today is the International Women's Day (IWD). In recognition of this, I would like to start off with 100 Women Who Changed the World: the results.
---
Here is an interesting post by Lisa Louise Cooke o how to use the software Animoto to make family history videos How to Create Family History Videos.
---
When I get requests for help with finding ancestors in Norway, I sometimes see that people haven't fully registered the information found in the sources they already got. This ties in with Family History Fanatics, article Become a Better Research By Reviewing What You Know.
---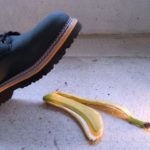 We can't always take the information we find in sources at face value. This is the topic of Family History Daily's article Why You Should Never Rely on "Facts" You Find in the Census, and What to Do Instead.
---
Soundex is a phonetically coded surname index based on the way a surname sounds when spoken in English rather than the way it is spelled. James Tanner in Genealogy's Star explains how to use this in our genealogy searches. Using the Soundex Microfilm at a Library or Online.
---
Here is a link to a site where we can download the session notes to Rootstech 2019 RootsTech 2019 Conference Syllabi.
---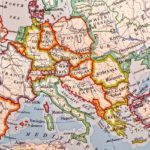 George G Morgan, the In-depth Genealogist looks at changing boundaries. This is relevant for research in Norway too. Boundaries Make a Difference.
---
Here are some other blogs that present links under the "finds" meme:
You can subscribe to this blog by leaving your email address in the subscription field on the front page. If you enjoy my reflections on genealogy, be sure to follow me on twitter. I am also on Instagram where I share pictures from Norway, often with a genealogy theme. Click here to reach me.
I am also grateful if you share my blog with fellow genealogists.
Have a great weekend!
If you shop on Amazon, you can support this blog by entering through any of my Amazon ads. Then search for your desired Product.