Friday finds: Week 8 – 2019
Here are the usual list of websites I have visited this week
The great thing about writing a blog just for fun is that I can write when I feel like it at let it be when I don't. I must admit that this week I have not written much. I have spent some time answering emails from readers. Remember, I intend to answer each and every one of those who write to me, even if I am not able to help. If you have tried to contact me and not got a response, send me another mail and give me a kick in the butt.
So, on to the list…..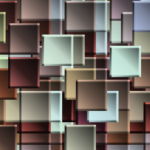 I am by nature not the most organized person. When doing genealogy I try to have a plan though. This is what Amy Johnson Crow talks about in her podcast Why and How to Build a Research Framework
---
The censuses are one of the most important sources we use for genealogical work. James Tanner in the blog Genealogy's Star gives us a Step-by-Step Guide to Using Online Census Indexes: Part Three Be sure to read the first two installments.
---
If you, like me, is not able to attend the RootsTech conference, it can be interesting to access the handouts. OnGenealogy tells us How to Find Roots Tech SLC 2019 Handouts FREE!
---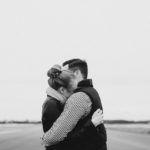 A bittersweet story from the MyHeritage Blog Daughter Reunites With Father Days Before His Death
---
Times change. Patricia Hartley in the Family History Daily blog looks at 20 Things Your Ancestors Did That You Probably Never Will
---
Doing genealogy may give us some surprises and at times, even little shocks. This is what Valerie Hughes talks about in her article The Truths You Find While Researching Genealogy
---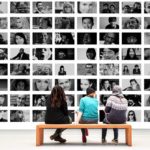 For more than 15 years, the National Archives has been traveling high-quality museum exhibits to institutions across the USA. The National Archives Traveling Exhibits Service (NATES) offers affordable traveling exhibits for museums, libraries, historic sites, and cultural centers that engage and inspire diverse audiences. Check out their website National Archives Traveling Exhibits Service and see if an institution near you could host an exhibition.
---
Here are some other blogs that present links under the "finds" meme:
You can subscribe to this blog by leaving your email address in the subscription field on the front page. If you enjoy my reflections on genealogy, be sure to follow me on twitter. I am also on Instagram where I share pictures from Norway, often with a genealogy theme. Click here to reach me.
I am also grateful if you share my blog with fellow genealogists.
Have a great weekend!
If you shop on Amazon, you can support this blog by entering through any of my Amazon ads. Then search for your desired Product.