Friday finds: Week 7 – 2019
Here are some websites I have visited this last week
---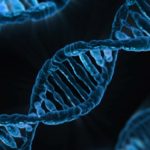 DNA testing is getting very popular. Choosing what test to take can be difficult. Robin Wirthlin, guestblogger on the Family Locket blog have some suggestions that will help us get the most for our money and help us get the answers that we are looking for. Read his article Which DNA Test Should I Take?
---
While we are talking about DNA, Lynn Serafinn at Trentino Genealogy explains why DNA tests alone cannot tell us everything about our ancestry. Why DNA Tests Are NO Substitute for Genealogical Research.
---
Cheri Hundson Passey at Carolina Girl Genealogy tells us how to be able to resolve conflicting evidence. Read her article Methodology Monday~Resolving Conflicts
---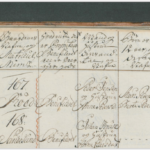 Did you know that there are millions of pages of records digitized online at places like FamilySearch.org that don't show up when we conduct a general search? Answers to those brick wall problems often lie in records that are scanned, but not indexed. This holds true for the Norwegian Digital Archives too.
Katy
at
LegacyTree
Genealogists writes
Hidden in Plain Sight: A Guide to Image-Only Record Collections.
---
You got to check out the Digital Public Library of America (DPLA) website. I have only scratched the surface, but this is an amazing site. Discover 33,368,685 images, texts, videos, and sounds from across the United States. You find it at Digital Public Library of America
---
I don't use the Rootsmagic software, but if you do, or you are considering getting a genealogy software, this article by Marian B. Wood at Climbing My Family Tree is an interesting read. Why I Use Genealogy Software (It's Not Why You Think)
---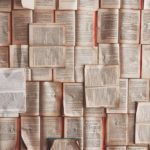 Jacqi Stevens at A Family Tapestry gives us a very good advice: It Pays to read the footnotes
---
Here are some other blogs that present links under the "finds" meme:
You can subscribe to this blog by leaving your email address in the subscription field on the front page. If you enjoy my reflections on genealogy, be sure to follow me on twitter. I am also on Instagram where I share pictures from Norway, often with a genealogy theme. Click here to reach me.
I am also grateful if you share my blog with fellow genealogists.
Have a great weekend!
If you shop on Amazon, you can support this blog by entering through any of my Amazon ads. Then search for your desired Product.