Friday finds: Week 5 – 2019
Here are some websites I have visited this week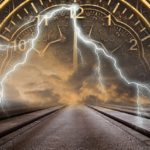 Amanda Sullivan in Family History Daily is looking at the use of timelines in your genealogy search. This Straightforward Technique Will Help You Uncover Missed Facts About Your Ancestors.
---
In the blog Climbing My Family Tree, Marian B. Wood tells about her work with old family photos and how she learned the lesson that the more we find out about every photo, the more clues we have to well-rounded family history. Genealogy Clues Add Context for Family Photos
---
Information from family trees found online, can be a minefield. Wayne Shepheard at the blog Discover Genealogy talks about some of the pitfalls in his article Online Family Trees Revisited. 
---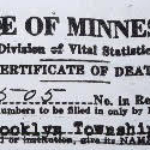 John D Reid in Canada's Anglo-Celtic Connections presents a little infographic of Do's and Dont's in archival research. Find it at Archival research is "slow Research"
---
"Our ancestors were more than just their names. We need to consider other ways of describing or identifying them" is Amy Johnson Crow's message in the podcast Can You Identify Your Ancestors
---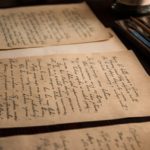 Finding diaries and letters and read our ancestors own words can be a treasure trove of information about this person. The Michican Girl in the blog Michigan Family Trails tells about such an experience in FINDING A LETTER FROM MY GRANDMOTHER–Florence Bowden Milne 1888-1986
---
I want to end this week's finds with an article I wrote some time ago, dealing with linking to the actual source when you ask for help. This applies both when you send me a request and when you post something on an online forum. Link to the actual source.
---
Here are some other blogs that present links under the "finds" meme:
You can subscribe to this blog by leaving your email address in the subscription field on the front page. If you enjoy my reflections on genealogy, be sure to follow me on twitter. I am also on Instagram where I share pictures from Norway, often with a genealogy theme. Click here to reach me.
I am also grateful if you share my blog with fellow genealogists.
Have a great weekend!
If you shop on Amazon, you can support this blog by entering through any of my Amazon ads. Then search for your desired Product.