Friday finds: Week 4 – 2018
Here are some websites I have visited this week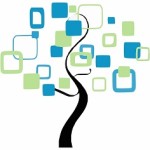 Ancestry.com is a valuable source. It has it's flaws though. Randy Seaver at Genea-Musings are addressing some of them in his article Dear Ancestry.com: Are You Fixing These Problems? Also, read the recent follow-up A Reader's Take on Ancestry.com Problems – Part I – Ancestry Member Tree Indexing.
---
Patricia Hartley in the Family History Daily shares with us The Search Tricks You Need to Find Your Ancestors With Bing
---
I recently shared with you the 52 ancestors in 52 weeks challenge. Jessica at Storied Genealogy wants to help us beat procrastination, realize that our family is worth writing about and show us how to make writing a priority. Read her article Identify the fear holding you back from writing
Remember; if you do write something, I am happy to publish it here on my blog.
---
In the same path, Jacqi Stevens at A family tapestry writes We are all chasing stories.
---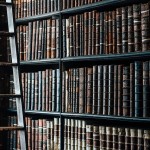 Genealogy's
Star by James Tanner 
shows us how we can check out books online just like we can check out books from a traditional brick and mortar library? 
Actually, I have for years been digitally linked to my local library, borrowing ebooks that I download to my tablet.
 Read the article 
Check Out Books from Ebook Libraries. 
---
Chery Kinnick on the Nordic Blue blog shares her contribution to the #52ancestors challenge. She writes about Elen Julie Baardsdatter Lassemo, who was born in Nord Trøndelag, Norway. Read her story 52 Ancestors in 52 Weeks (Week 4): I'd Like to Meet
---
Marian B. Wood in Climbing My Family Tree writes about blogs as cousin baits. If you don't have a blog, you can still use these tips if you want to have your writing published on other blogs. I am always happy to share other genealogists' writings here on my blog Genealogy Blog as Cousin Bait
---
Here are some other blogs that present links under the "finds" meme:
You can subscribe to this blog by leaving your email address in the subscription field on the front page. If you enjoy my reflections on genealogy, be sure to follow me on twitter. I am also on Instagram where I share pictures from Norway, often with a genealogy theme. Click here to reach me.
I am also grateful if you share my blog with fellow genealogists.
Have a great weekend!
If you shop on Amazon, you can support this blog by entering through any of my Amazon ads. Then search for your desired Product.
---