Friday finds: Week 48 – 2018
Here are the websites I have visited this week. Hope you enjoy!
---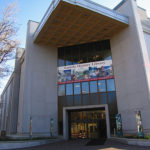 Visiting an archive for the first time may be intimidating. James Tanner in the Genealogy's Star blog tells us How do we find records in an archive?
---
It is nice to be able to enlarge small printing on the computer. Chris Meadows in the TELEREAD blog writes about Extra-large print editions: Reading ebooks on big-screen TVs
You can check out the Amazon Fire TV Stick here.
---
The Legal Genealogist, Judy G. Russell looks at the blogs of the Library of Congress. Read her article Seventeen of the best. 
---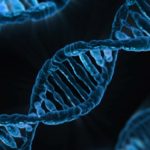 More and more people take DNA tests. Many are surprised when they get the results. "Genealogy testing companies have been hard at work recalibrating your ethnicity calculations based on new and better data" Sunny in Lisa Louise Cooks's Genealogy Gems shares some news about Recalibrating DNA Ethnicity Estimates.
---
"When working FamilySearch, do you ever come across extracted Legacy NFS sources and the Personal Pages of your ancestors? Do you wish you knew what to do with them?" asks Family History Fanatics. Read the article What are Legacy NFS sources on FamilySearch?
---
Toward the end of the First World War, a new enemy—even tougher than the Kaiser's Germany—attacked soldiers and civilians alike, ignoring borders. Marcelle Cinq-Mars in the Library and Archives Canada Blog tells us about the 1918 Spanish flu epidemic.
---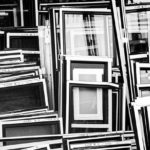 Digital photo frames can be a great way to share family history. The Family Curator, Denise May Levenick shares her experiences 10 Easy Nixplay Hacks to Share Your Family History
You can check out the Nixplay digital frames on Amazon
---
Here are some other blogs that present links under the "finds" meme:
You can subscribe to this blog by leaving your email address in the subscription field on the front page. If you enjoy my reflections on genealogy, be sure to follow me on twitter. I am also on Instagram where I share pictures from Norway, often with a genealogy theme. Click here to reach me.
I am also grateful if you share my blog with fellow genealogists.
Have a great weekend!
If you shop on Amazon, you can support this blog by entering through any of my Amazon ads. Then search for your desired Product.