Friday Finds: Week 45 – 2018
Here are this weeks Friday Finds
It is always nice to take a break from my own genealogy and read about others. Hope you enjoy!
---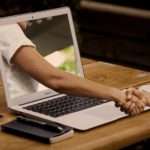 Devon Noel Lee in the Family History Fanatics blog suggests that If your family history is all done, then become a genealogy volunteer!
---
"You think you know everything about your family tree.  Then, a DNA match comes along and a new story unravels" This is the opening of Melody Lassalle's article in the Genealogy Research Journal blog: My 4th Great Grandfather Remarried: A DNA Success Story
---
Read this touching story from the Shetland.org website. Sisters Kirsty and Aimee Budge are seventh generation farmers, but they weren't meant to be running Bigton Farm so soon. The award-winning farmer
---
At National Geographic they are masters at presenting information in a visual and interesting way. "These data visualizers imagined each era of U.S. immigration as a ring in a growing tree trunk" 200 Years of U.S. Immigration Looks Like the Rings of a Tree
---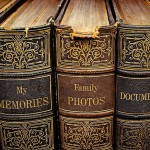 "Lt Henry Sacheverel Sanders pasted in family and military photographs, and annotated it with extracts from poems and musical scores, in the expectation he would die in battle, and so those who came after him could know about his life" Read the article in The Guardian Long-lost photo album of first world war soldier given to his Family
---
The history of the Norwegian Zinow family, and their connected families Zinow Genealogy Website
---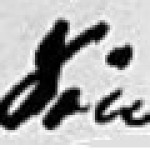 The Genealogy Transcriber asks if we can read the handwriting? This website gives us daily challenges with the answer posted the next day. Read about the Genealogy Transcriber
---
Here are some other blogs that present links under the "finds" meme:
You can subscribe to this blog by leaving your email address in the subscription field on the front page. If you enjoy my reflections on genealogy, be sure to follow me on twitter. I am also on Instagram where I share pictures from Norway, often with a genealogy theme. Click here to reach me.
I am also grateful if you share my blog with fellow genealogists.
Have a great weekend!
If you shop on Amazon, you can support this blog by entering through any of my Amazon ads. Then search for your desired Product.