Friday finds: Week 39 – 2018
Here are some websites you might find interesting.
---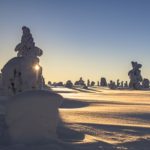 Most tourists visit Norway in summer.  If you can handle the snow and cold weather, you might consider visiting in winter 10 best places to visit this winter in Northern Norway
---
Just as we are starting to get the hang of the names of the Norwegian counties, there will be changes Counties will be forced to merge
---
Relations and communication are keywords for Norwegian police officers. Dancing Policeman in Norway Goes Viral
---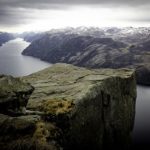 Many famous movies are shot in Norway. Mission Impossible 6 Moves Norway's Iconic Preikestolen to India
---
There is always a friendly rivalry going on between Sweden and Norway Norwegians Mock Sweden for Popular Chocolate Drink Crisis
---
Some people think I make money on blogging about genealogy. Nope, the money is in blogging about fashion; so here we go: Style-setting Foreign Princesses
---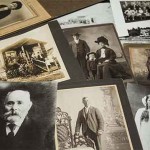 It's amazing how many photographs most of us have that have never been scanned. Google PhotoScan: Scanning Your Photos Just Got Easier
---
Here are some other blogs that present links under the "finds" meme:
You can subscribe to this blog by leaving your email address in the subscription field on the front page. If you enjoy my reflections on genealogy, be sure to follow me on twitter. I am also on Instagram where I share pictures from Norway, often with a genealogy theme. Click here to reach me.
I am also grateful if you share my blog with fellow genealogists.
Have a great weekend!
If you shop on Amazon, you can support this blog by entering through any of my Amazon ads. Then search for your desired Product.