Friday finds: Week 36 – 2018
Here are some websites I have visited this week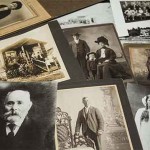 We all have them: Old photos lying around. Kristy McClenagan has dedicated her website Lifetime Memories to preservation of photos. If you find the task overwhelming she might be able to help you. Check out her services at Lifetime Memories (As this is a commercial service I must point out that I have no afilliation with the company!)
---
The fall school semester has just started. Lots of information can be found in school records. Go to the blog Genealogy: Beyond the BMD and read Dianne Nolin's blogposts about school in Canada
---
Finding our ancestor's gravesite can be of both spiritual and practical value. The in-depth Genealogist presents an article written by Cheri Hudson Passey; Locating your family in ceneteries.
---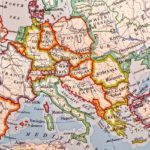 Your European ancestors may not only come from Norway. Nancy Henderson in the blog AncestorNews Genealogy  invites us to Discover Your European Ancestors' World
---
James Tanner in the Genealogy's Star blog asks What Percentage of the World's Records Have Been Digitized?
---
In his Genea-Musings, Randy Seaver relay a message from Findmypast who Announces Free Weekend – 7th to 10th September 2018
---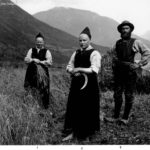 "Knowing a little more specifics about your ancestor's farming status can be helpful for research" claims Michael John Neill in his Genealogy tip of the day. I have touched upon this in my blog too. Read Michael's post Determining Which Type of Farmer
---
Here are some other blogs that presents links under the "finds" meme:
You can subscribe to this blog by leaving your email address in the subscription field on the front page. If you enjoy my reflections on genealogy, be sure to follow me on twitter. I am also on Instagram where I share pictures from Norway, often with a genealogy theme. Click here to reach me.
I am also grateful if you share my blog with fellow genealogists.
Have a great weekend!
If you shop on Amazon, you can support this blog by entering through any of my Amazon ads. Then search for your desired Product.