Friday finds: Week 33 – 2018
After a summer break I am back with some websites I have visited this week
---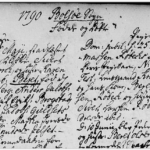 Lauren Jonik is a journalist and media Professional. In her blog The refresh, she shares some thoughts about how her experience helps her in her quest for ancestors. Read her article GENEALOGY RESEARCH: TIPS FOR TACKLING OLD RECORDS
---
"How would you like a tool that shows you exactly which census forms you haven't found for each person in your family tree?" asks DiAnn Iamarino in her blog Fortify Your family tree. In this article she looks at the free software Family Tree Analyzer. This is a program that, according to their website, lets you "investigate your family tree in new and interesting ways, see where your ancestors lived and moved over time on the new maps feature. Find errors in your tree eg: childrens birthdates before parent was born. See lists of who is missing from census searches then click their name to automatically search on Ancestry, Find My Past, Familysearch etc." Read DiAnn's article This Genealogy Report Shows You What's Missing
---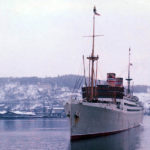 As we know that quite a lot of Norwegian emigrants travelled through England, this overview from the blog UK to Canada genealogy might be of interest Genealogy Reference – Passenger Lists
While we are looking at passenger lists, we'll note that FamilySearch this week aqnnounces Expanded Ellis Island Immigrant Records 1820-1957 Online
---
Feedspot gives us Top 100 Genealogy Blogs and Websites in 2018 for Genealogists and Family History Researchers They seem to have forgotten this blog 🙂
---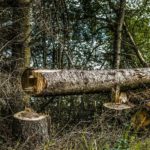 Nothing is sadder than to put in lots of work, only to discover that we have been looking at the wrong person. This is the problem Nicole Dyer, in the Family Locket blog discusses in her article Am I Researching the Wrong Person? Research Objectives Can Help Nicole Dyer and Diana Elder are to authors of the book Research like a pro.
---
This interesting artice by Wayne Shepheard in the blog Discover Genealogy reminds us that names of the same person may have been spelled diffrently in different records. A New Cousin: And a reminder lesson on surname spelling
---
Here are some other blogs that presents links under the "finds" meme:
You can subscribe to this blog by leaving your email address in the subscription field on the front page. If you enjoy my reflections on genealogy, be sure to follow me on twitter. I am also on Instagram where I share pictures from Norway, often with a genealogy theme. Click here to reach me.
I am also grateful if you share my blog with fellow genealogists.
Have a great weekend!
If you shop on Amazon, you can support this blog by entering through any of my Amazon ads. Then search for your desired Product.