Is the record transcribed?
An easy way to tell if the record we look at in the Norwegian Digital Archives are transcribed.
Sometimes it is really hard to read a written source. On such occasions it would be great to get some help interpreting the record. Sometimes the help is right in front of us. We just need to know how to find it.
If we are looking at a written record we can look up in the right hand corner where there are three horisontal bars.
Here the bars are grey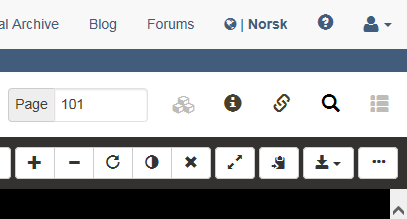 This means this record is not transcibed. This means that the information will not appeare in a search in Digitalarkivet
In this case the bars are blue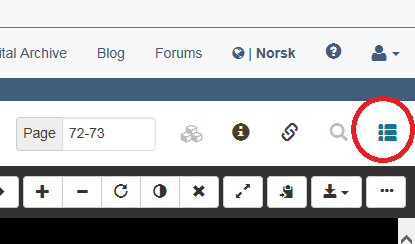 This means the record is transcribed and that the information in this record will appeare in a search in Digitalarkivet (if our search terms are correct). If we are looking at a record that is hard to read, this can be of great help. However, we need to remember that it is humans who have transcibed the record and there might be errors.
If we click on the three blue bars we are brought to a search page like this: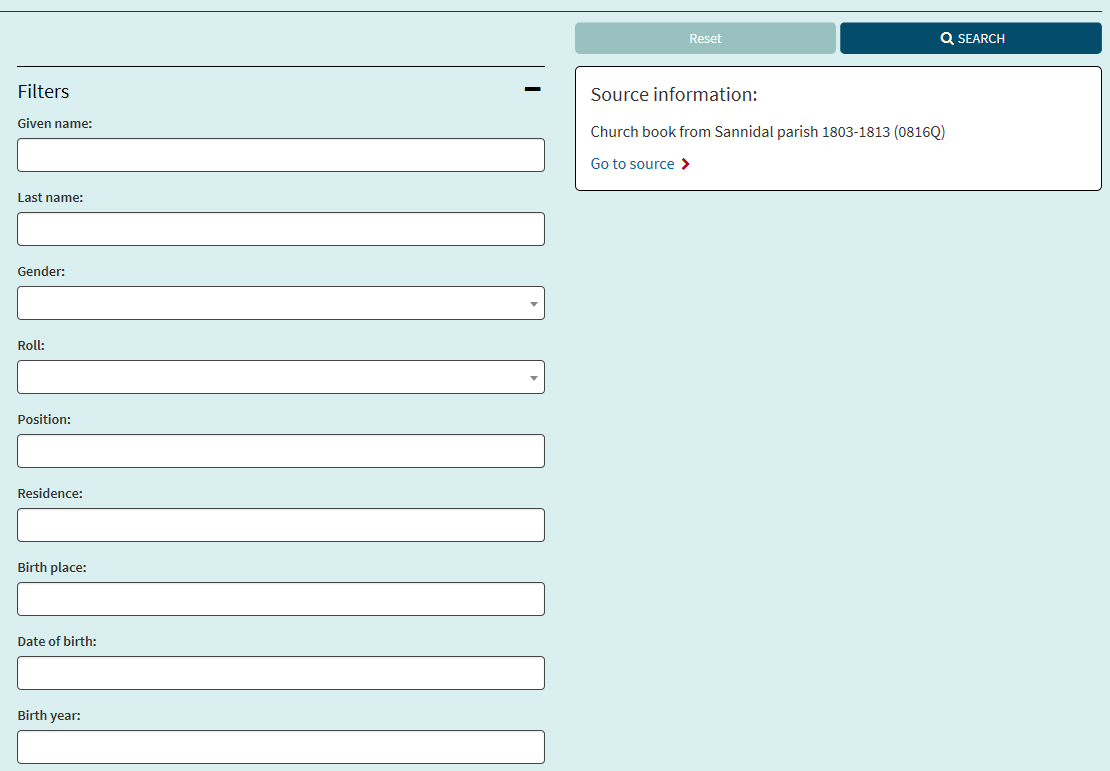 This gives us the opportunity to search with the same filters as in any other search in the Digitalarkivet.
We need to remember that when the search page is entered by clicking on to the tree blue bars, we can only search within the section of the church records we were in when we clicked the bars. That means if we looked at a birthrecord, clicking the bars give us the possibility to search the birthrecord section in the book we were looking at. The same goes for the other sections of the churchbook.
If we want to extend our search beyond the section in the particular churchbook, we need to go to the opening page in Digitalarkivet and use one of the search options there.
I readily admit that I sometimes forget this possibility. I just spend some time struggling to interpret a record before I remembered to check and discovered that the record was transcribed.
If we want to practice our record reading skills, we can find written records that we, by the blue bars, know is transcribed. When we have made our own transcription we can check to see if this is in agreement with the transcription already online.
If you have questions about this or other things relating to Norway and Norwegian genealogy, don't hesitate to ask. Also if you have suggestions about topics I should cover, please send me a word and I'll look into it.