Friday finds; Week 18 – 2018
Here are some websites I have visited the last week
In the blog Nearby Norwegians, Luci J. Baker Johnson writes about one of her ancestors Ole Hanson. Read her story It all started with a virtual flower

The Genealogy Society of Norway – DIS (Norwegian name: "DIS-Norge") is an assosciation for genealogists searching for ancestors in Norway. As a member you get access to valuable resources Take a look at their site at Genealogy Society of Norway – DIS
The Ancestor Hunt blog shares an updated lists for vital records in USA and Canada Birth, Marriage, and Death (BMD) Record Links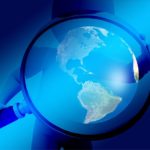 The Virtual Genealogical Society aim to provide a forum for genealogists to connect, network, and mentor with genealogists around the world. This can be a great alternative for persons whose circumstances make it difficult to attend local genealogical society meetings. Check out the Virtual Genealogical Society
leprechaunrabbit is a well known name for those of us who have been into genealogy on the internet. In his new blog Genealogy with a Rabbit – Seriously we find the story about The 30-Year-Old Letter.
With the ever increasing amount of genealogical data online the question posed in the blog Genealogical Ponderings is food for thought. Read Public or Private Family Tree? and share you view.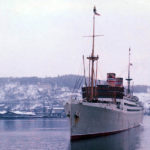 If Your trip to Norway brings you through Hamar in Hedmark county, you should consider to visit the Norwegian Migration Museum. Their website is only in Norwegian, but hopefully you will be able to read the pages using some kind of automatic translator. Migrasjonsmuseet.
Here are some other blogs that presents links under the "finds" meme:
You can subscribe to this blog by leaving your email address in the subscription field on the front page. If you enjoy my reflections on genealogy, be sure to follow me on twitter. I am also on Instagram where I share pictures from Norway, often with a genealogy theme. Click here to reach me.
I am also grateful if you share my blog with fellow genealogists.
Have a great weekend!
If you shop on Amazon, you can support this blog by entering through any of my Amazon ads. Then search for your desired product.