Friday finds: Week 17 – 2018
Here is another list of websites I have visited this week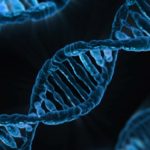 I was somewhat flabbergasted by reading Denise May Levenick's article in her blog The Family Curator. She claims "DNA testing of old postage stamps, envelope flaps, and other personal artifacts will soon become readily available to the average consumer. Now is the time to locate potential specimens, preserve items in archival storage, and plan a testing strategy" I know, of course, that this is done by the police (at least according to TV show CSI), but I k\never thought that this would be applied in genealogy. Read Denise's article How to Preserve and Test Old Letters for Grandma's DNA
In Norway we had some years ago a debate on "Slektsgransking" versus "Slektforsking" where "forsking" is supposed to sigify a scientific research. We common family historians were told by the establishment that we were not doing reseach. I came to think of this debate when reading Amy Johnson Crow's article "The Historians Versus the Genealogists." Really?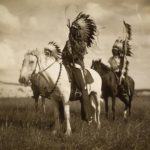 Being an exchange student in Kansas and having a history interested hostmother I learned about this 30 years ago. Interesting to be reminded in this article from the Genealogyblog Historical Timeline: Indian Territory, Oklahoma Territory, and Oklahoma, 1804-1907
"Just because a record is "official" does not mean that every detail it contains is correct" is a claim that is well worth to keep in mind. In Genealogy Tip of the Day with Michael John Neill he reminds us of this in the article Official Does not mean Accurate.
We have already already visited the topic DNA this week, but I came across an article in the Norway DNA Project blog, that I found interesting; A Surprise when Genealogy meets DNA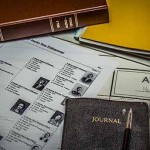 Visiting the blog the Occasional Genealogist, hosted by Jennifer, I came by this interesting article; Three Genealogy Shortcuts That Aren't Cheats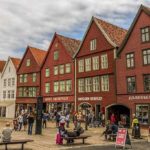 As many of you are in the process of planning this summer's trip to Norway I take the opportunity to point you to an article I wrote a couple of years ago. The information is still valid. Plan your trip to Norway
Before I end this weeks "Friday finds" I would like to thanks all who answered my question about my mailing list. It seems like it is for the most part working as it is supposed to.
Here are some other blogs that presents links under the "finds" meme:
You can subscribe to this blog by leaving your email address in the subscription field on the front page. If you enjoy my reflections on genealogy, be sure to follow me on twitter. I am also on Instagram where I share pictures from Norway, often with a genealogy theme. Click here to reach me.
I am also grateful if you share my blog with fellow genealogists.
Have a great weekend!
If you shop on Amazon, you can support this blog by entering through any of my Amazon ads. Then search for your desired product.