Read old Norwegian newspapers
Here is a Source for old Norwegian newspapers.
I have on a number of previous occasions mentioned the Norwegian National Library's online collection. This collection is, due to copyright issues, for the most part only accessible for Norwegian IP addresses. It seems however as if the newspaper collection is accessible from abroad. I have several friends that have accessed it from outside Norway.
The newspaper collection contains, at the time of this writing, 1,6 million volumes.
The oldest newspaper available seems to be "Norske Intellingens sedler" published in the 1760's. an increase in the number of newspapers is seen from about 1850, while the large volume starts about the year 1900.
Most of the newspapers are in Norwegian. In addition, the oldest ones are printed with Gothic type fonts.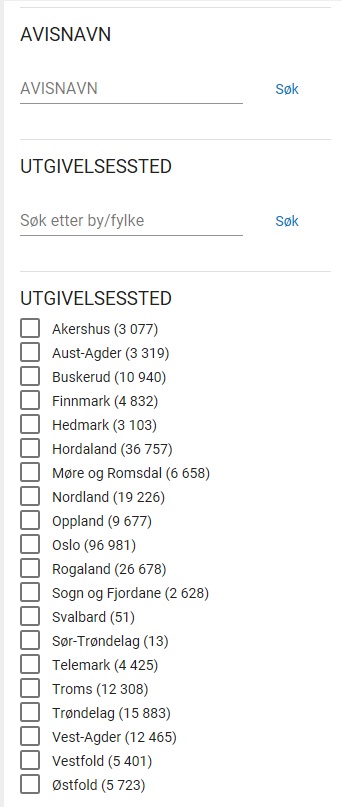 In the coulmn to the right on the opening page, you can search for
the name of the newspaper: "Avisnavn"
the place of Publishing: "Utgivelsessted"
Or you can search by county.
You can limit the search by timeframe
Fra dato → from date
Til dato → to date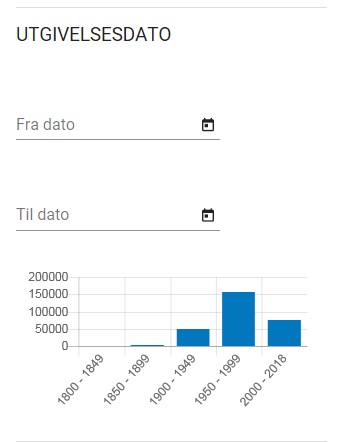 Among the newspapers available in the Norwegian National Library is Nordisk Tidende that from 1891 to 1983 was published in Brooklyn, New york

This newspaper was also for the most part printed in Norwegian. It does mentione events, big and small that took place among the Norwegians in the US. It also brought News from the old country.
You can Access the newspapers here