Friday Finds: Week 15 – 2018
Here are some articles I have read this week
I have recently worked on a case where I had to look at siblings, uncles, aunts and cousins in order to solve  it. This is what we call "cluster genealogy"
"We all have times when traditional genealogy research methods yield nothing but brick wall after brick wall. It's at this point that you have to step back and take a different approach, and that's when cluster and collateral research comes into play. " This is the opening of the Family tree magazine article Cluster and Collateral Research to Find Ancestors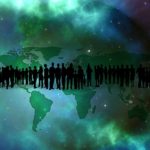 The same topic is covered at Ancestral Findings.com How to Use Cluster Research to Find Those Hidden Ancestors
In the blog Roots Revealed we find an article with a somewhat provocing headline. I am sorry to say that I agree with Melvin J Collier. Read  Genealogy Has Become a Name Collection Game
Chiara in the blog Decoding the family tree takes part in the "52 ancestors in 52 weeks" challenge. She writes about WHERE THERE'S A WILL… By the way; This gives me the opportunity to mention that old wills are few and far between in Norway. The reason for this is that the inheritance laws were fonsidered to be very fair.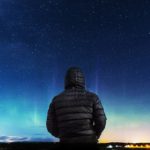 "He who does not know his past cannot make the best of his present and future, for it is from the past that we learn." -Shaikh Zayed James Tanner in the blog Genealogy's Star asks Do You Know Your Past?
I read a lot of different blogs. One blogger I always make sure to check out is Amy Johnson Crow. She provide interesting and valuable information every week. This week it is 5 Hidden Clues in the US Census
From the Library and Archives Canada Blog I found an interesting article about a type of old photos that I have never heard of before The case of the patent leather photograph: a Library and Archives Canada pannotype mystery Photo: Nordic Museum [CC0], via Wikimedia Commons
Here are some other blogs that presents links under the "finds" meme:
You can subscribe to this blog by leaving your email address in the subscription field on the front page. If you enjoy my reflections on genealogy, be sure to follow me on twitter. I am also on Instagram where I share pictures from Norway, often with a genealogy theme. Click here to reach me.
I am also grateful if you share my blog with fellow genealogists.
Have a great weekend!
If you shop on Amazon, you can support this blog by entering through any of my Amazon ads. Then search for your desired Product.