Friday finds: Week 14 – 2018
After a week off for Easter I am back with some websites I have visited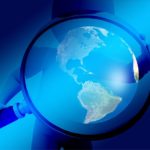 If you have not bookmarked Amy Johnson crow's blog, you should do so. She always provide very intersting and useful information. This week she asks Are You Using the Right Search to Find Your Ancestors?
Even though I have not published every week, I try to follow the 52 ancestors in 52 weeks challenge. I find it interesting to read  other genealogists' contribution. Schalene Dagutis in the blog Tangled Roots and Trees shares the story 52 Ancestors #13: Adam Beard (c1727-1777): Constable of Bedford County
In his blog Genealogy's Star, James Tanner asks Do you still need a desktop (local) genealogy program? This is an update to the article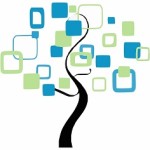 We have all been there: Getting names and dates mixed up Lorine McGinnis Schulze in Olive tree genealogy blog asks Barking Up the Wrong Tree – What to Do?
In the LDS Church News, Aubrey Eyre talks to Steve Rockwood, the CEO of FamilySearch and tells about How DNA is 'changing everything' about genealogy
Spending the time we do typing in all sorts of information about our ancestors, the data needs to transferable. We need to be able to move the data around as we see fit. I the blog Family History Daily, we find the article How to Easily Move Your Family Tree From (or To) Ancestry, MyHeritage or FindMyPast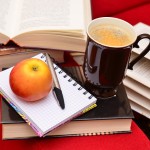 Sometimes socalled "Cluster genealogy" can help break through brickwalls. Cluster genealogy means that we are looking at a large group of people around the person we are looking for In her blog Fortify Your Family Tree, DiAnn Lamarino writes how she examines every available vital record from your ancestor's town. How to Build a Broad Family Tree and Unite Strangers
Earlier this year I announced that I would give away a book on Norway and draw the winner among the subscribers to my blog. This is now done and the book is on its way to Chrissy in Penssylvania.
Here are some other blogs that presents links under the "finds" meme:
You can subscribe to this blog by leaving your email address in the subscription field on the front page. If you enjoy my reflections on genealogy, be sure to follow me on twitter. I am also on Instagram where I share pictures from Norway, often with a genealogy theme. Click here to reach me.
I am also grateful if you share my blog with fellow genealogists.
Have a great weekend!
If you shop on Amazon, you can support this blog by entering through any of my Amazon ads. Then search for your desired Product.