Friday finds: Week 12 -2018
Here are some websites I have visited the last week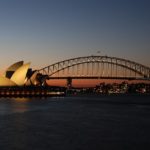 The convention RootsTec that takes place in Utah, USA every year get a lot of attention in the genealogy world. As not all Norwegian went to North America, I try to keep an eye on what is happening other places in the world. The 15th Australasian Congress on Genealogy and Heraldry took place in Sydney, Australia this month. Ruth in the blog Family Fractals shares her experience from this congress in the article #Congress_2018 – Bridging Past and Future.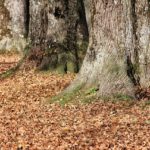 The reason I am spending so much time helping old and newfound friends finding their ancestors in Norway is that I want them to have the opportunity to finding their roots and sometimes get answers.  That is the reason why I was so moved by this story from BBC News:  Who were my parents – and why was I left on a hillside to die?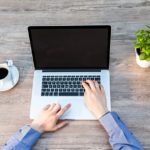 Great tips for beginning genealogists. It won't hurt to be repeated for us who have been at it for a while.  Lauren Jonik in the blog The Refresh writes about The stories we become; Tips for tracing your genealogical roots.
Marriage between cousins and second cousins have been regulated by law. Nevertheless, it has been conventional wisdom that Europeans and North Americans married more outside their families.  This article from The New York Times looks at When Did Americans Stop Marrying Their Cousins? Ask the World's Largest Family Tree.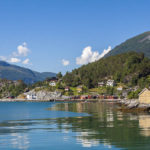 "Why is it so meaningful to return to your roots? To where your ancestors are from? To visit places you only know from stories and pictures?" asks Anette Gendler in her article Why Returning to Our Roots is so Meaningful
In this era of fake news, all of us are becoming more alert to the importance of evidence in supporting our assertions. Not least important in genealogy In the blog Family Tree I found this article that we all need to take to heart How to cite sources: create family history research worth keeping.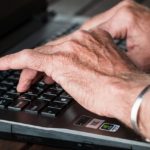 Marian B. Wood in the blog Climbing My Family Tree reminds us that the two most important words in writing family history is "Start writing" The "Write" Way to Write Family History
If or when you writes your family stories and would like to share it, I am happy to publish it here on my blog. I am not looking for "Pulitzer prize material". My own writings sure are far from it. All who are contributing to this blog are amateur writers. If you have a few pictures to go along, you may not need to write all that much to tell your story.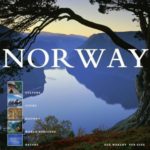 I would like to remind you that you can win a free book about Norway by subscribing to this blog. Go to the first page and find the subscription link. The winner of the book will be drawn April 1.
Here are some other blogs that presents links under the "finds" meme:
You can subscribe to this blog by leaving your email address in the subscription field on the front page. If you enjoy my reflections on genealogy, be sure to follow me on twitter. I am also on Instagram where I share pictures from Norway, often with a genealogy theme. Click here to reach me.
I am also grateful if you share my blog with fellow genealogists.
Have a great weekend!
If you shop on Amazon, you can support this blog by entering through any of my Amazon ads. Then search for your desired Product.