Here is my contribution to the 52 ancestors in 52 weeks challenge
In this installment I will tell about my grandfather Martin Nikolai Eidhammer. You have already guessed it; I'm named after him.
My grandfather Martin was born May 19. 1901 in the town of Ålesund, Møre og Romsdal county. His parents were Bård Gerhard Eidhammer and Karoline Elise Olsen.  Martin had the sister Hilda born 1903 and Alf born 1905.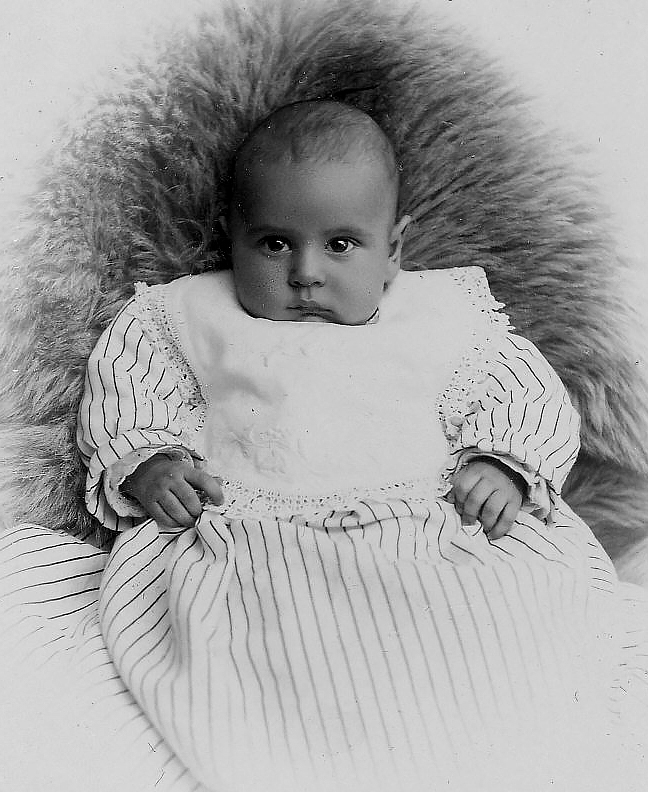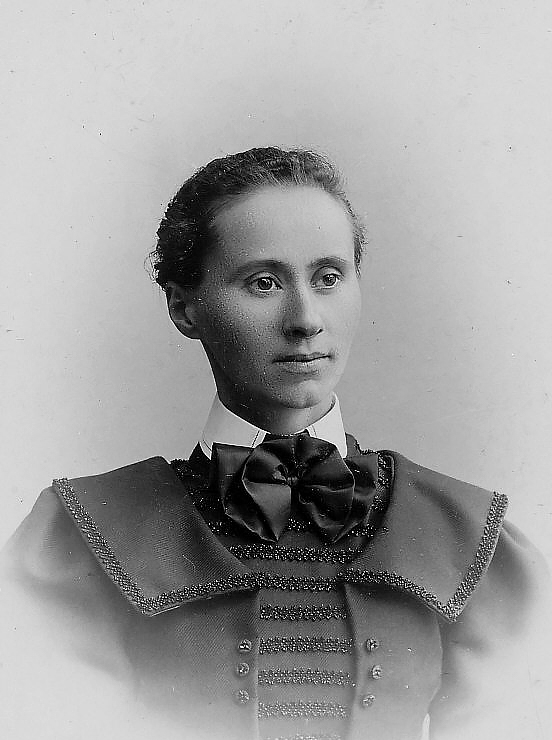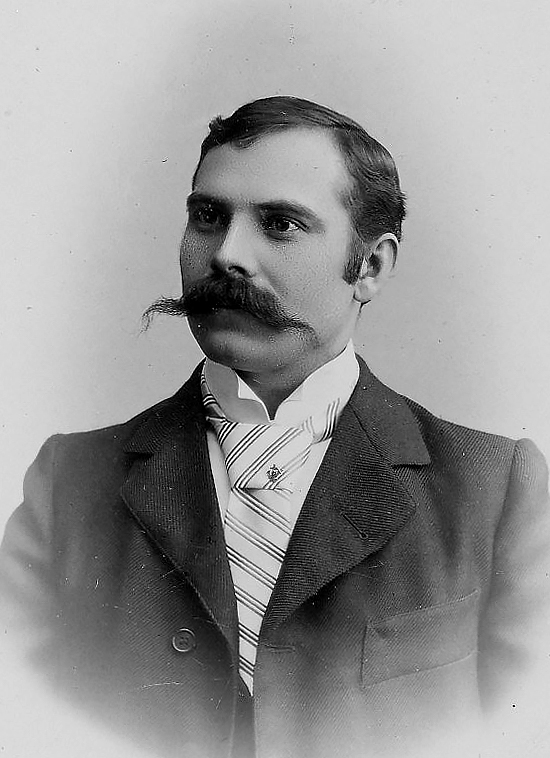 In 1904 Ålesund was ravaged by a big fire and thousands of people lost their homes. Among them were Bård and Karoline. They now brought the family back to the village where Bård was born; Tresfjord. I told you about this in the story A phototreasure by coincidence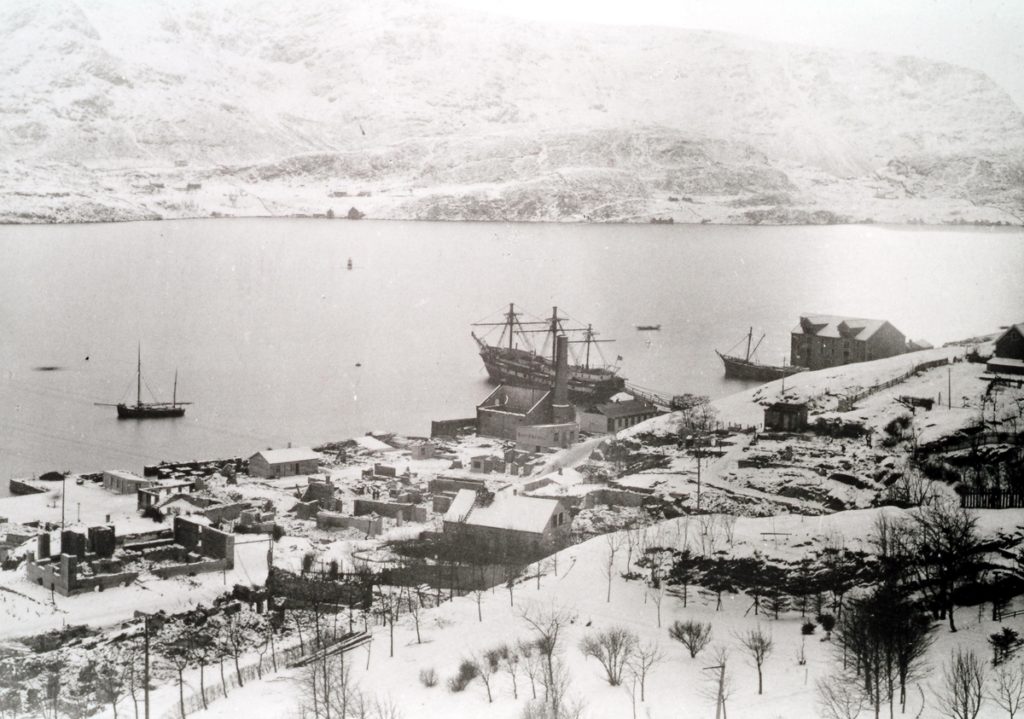 They also lived a couple of years in Vikebukt.
They ended up in Remmemsvika in the municipality of Vestnes.
In 1928 Martin took his first trip to the USA. His brother Alf had already settled in Brooklyn. Martin, a shipscarpenter, worked in a shipyard in the Brooklyn area. By 1930 he was back in Norway.
June 14. 1934 he married Pauline (Paula) Marie Vestnes in Vestnes church. The next year their only child, my father Bjarte Roe was born.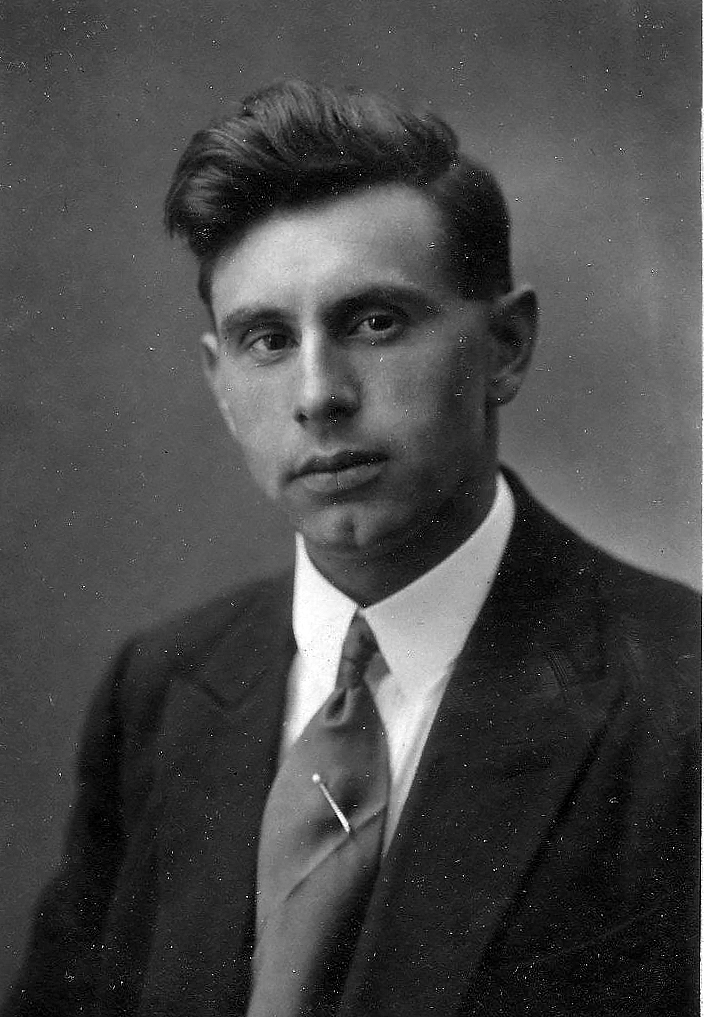 After World War II my grandfather went back to America and worked at different shipyards. Among them Knutsen's shipyard in Halesite, on Long Island New York.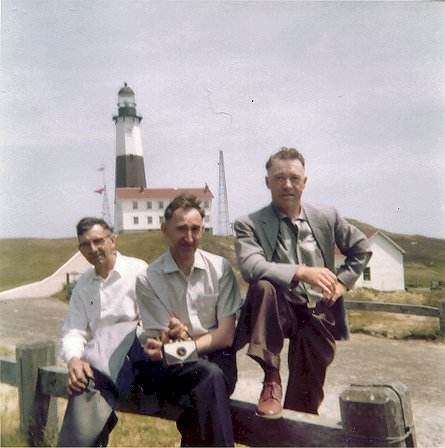 My grandfather (left) with friends Kåre Remmem and Bjørn Nygård, also from Vestnes, at Monauk Lighthouse on Long Island late 1950's.
This brings me to the heirloom I wanted to share. It is my grandfather's old trunk that crossed the Atlantic many times with him.  We have this trunk in our livingroom.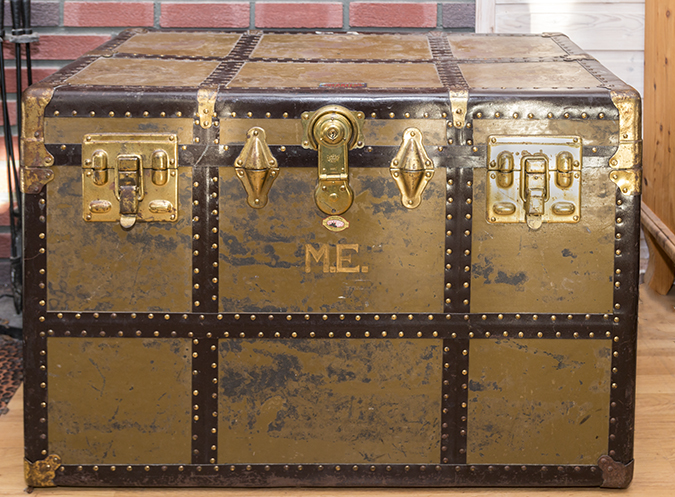 Some of the labels are still on.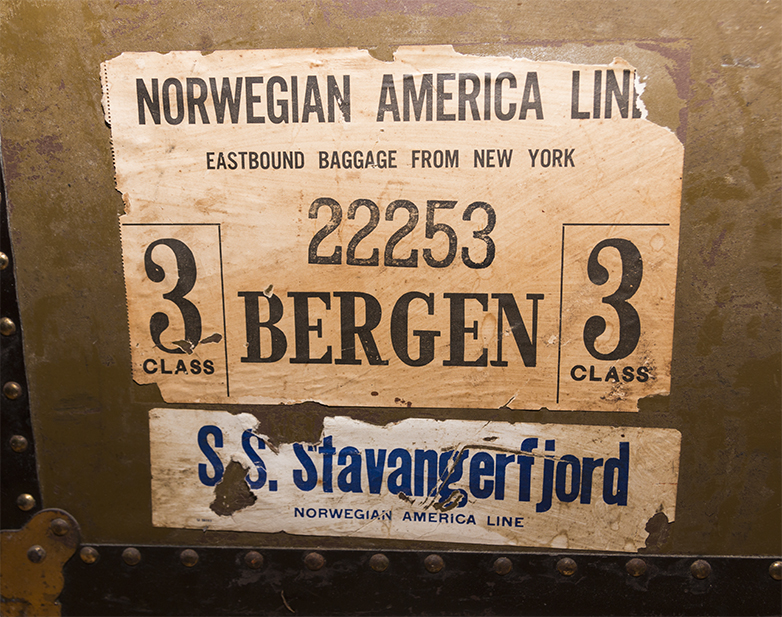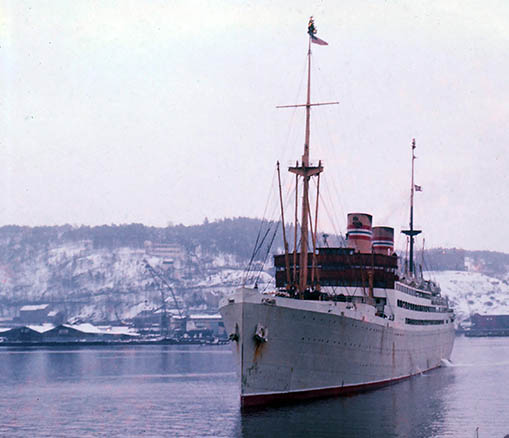 My grandfather spend so many years in the US that he eventually became an US citizen. I was only four years old, but I remember when he came home to retire in 1968. If it wasn't for the family's close ties with the US, I might not have gone there as an exchange student and I might not have been hosting this blog.
My grandfather Martin passed away October 14 1977. My grandmother Paula August 4 1989.
If you would like to share a story about your family, I am happy to publish it here on my blog.