Friday finds: Week 5 – 2018
And once again; Some websites I have visited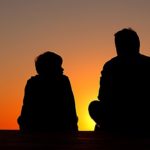 I am starting out this week with a problem I have experienced myself; I wish I had known to ask questions sooner. In the A family Tapestry blog, Jacqi Stevens writes Life's Too Short; Ask Questions Sooner
---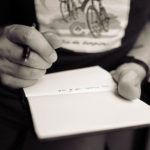 In her blog Genealogy Girl Talks, Melissa Dickerson invites us to tell about how we got into genealogy. I assume we all had different reasons for starting our research. Read Melissa's article HOW DID YOUR GENEALOGY JOURNEY BEGIN?
---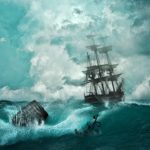 Diane Enger Snell, in the blog Genealogy is an Obsession, share a lot of interesting stories about her family who emigrated from Norway. As I was looking for a person that travelled on the emigrant ship Hannah Parr, Diane pointed me to her story. The Hannah Parr left Norway in April 1868 and was battered in a storm just off the coast of Limerick, Ireland. I am not going to spoil anything so I just suggest you read the story The Tragedy and Triumph of the "Hannah Parr"
---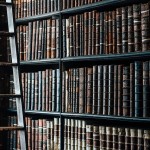 While asking for help to find some information, I was pointed to this website. I have only had time to "scratch the surface", but it seems like a treasure trove of information. Check out the
Hathi Trust Digital Library
---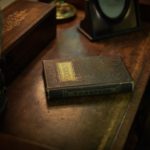 In the Citizen TRIBUNE I found this article by Alexis Beckstead where she tell about how her idea for a museum got started. Read her story in Genealogy Gems: Treasures found in the DUP collection of pioneer artifacts
---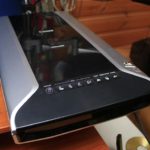 The blog GENEALOGY: BEYOND THE BMD, Dianne Nolin tells about how she "developed" a glass plate negative, using her flatbed skanner. Read about how she did it and see the result at Glass Plate Negative 
---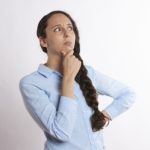 Marian B Wood in the blog Climbing My Family Tree are looking forward to the publication of the US census 1950. In Norway, the next census to be made public is the 1920 census that will be available in 2020. Read about Marion's expectations in 52 Ancestors #5: The Genealogical Bonanza of the 1950 Census 
---
Here are some other blogs that presents links under the "finds" meme:
You can subscribe to this blog by leaving your email address in the subscription field on the front page. If you enjoy my reflections on genealogy, be sure to follow me on twitter. I am also on Instagram where I share pictures from Norway, often with a genealogy theme. Click here to reach me.
I am also grateful if you share my blog with fellow genealogists.
Have a great weekend!
If you shop on Amazon, you can support this blog by entering through any of my Amazon ads. Then search for your desired product.