Friday finds: Week 4 – 2018
Again, a few websites I have visited this week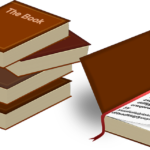 The only certain sources of genealogical knowledge are the contemporary documents. Barbara Poole in Life From The Roots looks at how to evaluate sources in When a Reader Corrects my Lineage
---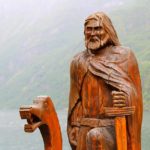 The Viking era never stop to fascinate us. Here is an article from Thor news: Who Was the Exceptionally Powerfully Built Viking Buried in the Gokstad Ship?
---
We are mass consumers of information, pictures and graphics. Copyright, fair use, and other intellectual property questions are things I have to consider every time I put something into my blog. Caroline Guntur in the blog ORGANIZING PHOTOS writes about this in the article Can I Scan that Photo – Legally? Understanding Copyright and Fair Use
---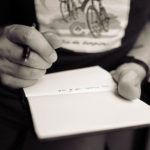 "Whether your relatives left you a small bundle of letters or 25 years' worth of diaries, you'll learn a lot about your ancestors by indexing what's in your family's documents" claims Marian B. Wood in the blog Climbing my family tree. She gives us interesting tips on how to organize these documents in the article Tuesday's Tip: How to Index Your Family's Documents
---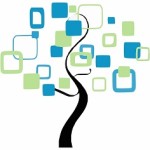 Janine Adams in the Organize your family history blog have been debating whether to research her collateral lines, rather than focusing on her direct-line ancestors. Read her thoughts in How far on the branches do you go? Be sure to read the comments too, as Janine ends her article with a plea for input from her readers.
---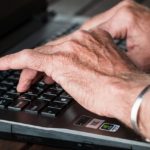 Some researchers have voiced frustration with the new FamilySearch requirement to create a free account and be signed in before being permitted to freely search the records. This is the question Alyson Mansfield in the OnGenealogy blog looks at in the article  Why does FamilySearch require me to create a free account and What if I don't want to create a free account?
---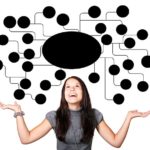 When you have a difficult genealogy research case, creating a mind map of your ancestor's evidence just might be the tool you need to get you beyond the problem. Geoff Rasmussen in the Legacy News blog talks about this in the article Got a complex genealogy problem? Try creating a Mind Map
---
Here are some other blogs that presents links under the "finds" meme:
You can subscribe to this blog by leaving your email address in the subscription field on the front page. If you enjoy my reflections on genealogy, be sure to follow me on twitter. I am also on Instagram where I share pictures from Norway, often with a genealogy theme. Click here to reach me.
I am also grateful if you share my blog with fellow genealogists.
Have a great weekend!