Friday finds: Week 2 – 2018
Here are the websites I have visited this week
---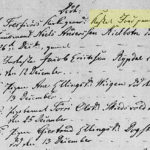 Reading old handwritten records can be a challenge. Earlier this week I presented the "Gothic Syllabus". Amy Johnson Crow gives us some more advice in her article The Biggest Mistake in Reading Old Handwriting – and How to Avoid It 
---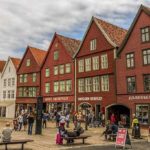 The ThorNews states "There have so far been found about 700 runic inscriptions dating back to the 14th century in the Bryggen area in Bergen, Western Norway. Several of the inscriptions have a short and erotic message carved into a flat stick of wood, showing that young men have not changed since the Middle Ages" Read Several Erotic Medieval Runic Inscriptions Found in Bergen 
---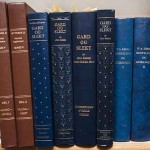 As much as we'd like to, it isn't always possible to check out that family history book from the library or borrow a copy through inter-library loan. This article from the Family tree Magazine Ask A Librarian: When the Genealogy Library Book You REALLY Need Doesn't Circulate presents five workarounds to try when the genealogy library book you need doesn't circulate.
---

The Ancestry.com blog cites Gina Kolata in her book Flu "the 1918 flu epidemic, [also called the Spanish flu] puts every other epidemic of this century to shame" AncestorNews Genealogy linkes to the article and tells you How to Research Your 1918 Ancestors and the Spanish Flu Pandemic. Read the article Did Your Ancestor Die in the Spanish Flu Pandemic?
---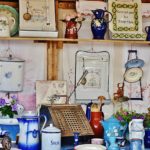 In Lisa Louise Cook's blog Melissa Barker states that before we declutter our house we have to make some hard decisions. Read DECLUTTER YOUR HOUSE: 3 QUESTIONS FOR THE FAMILY ARCHIVIST.
---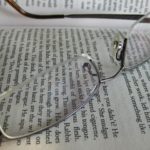 Adding sources to our genealogical data is of utmost importance. Michael John Neill in Genealogy Tip of the Day gives us a little reminder in And the Source Is…
---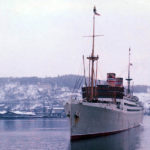 I always find it interesting to read about other genealogist's research. I found this article by Luann Castle in the Entering the Pale blog. Luann writes about how she searched for Celia's Uncle Max and Family.
---
Here are some other blogs that presents links under the "finds" meme:
You can subscribe to this blog by leaving your email address in the subscription field on the front page. If you enjoy my reflections on genealogy, be sure to follow me on twitter. I am also on Instagram where I share pictures from Norway, often with a genealogy theme. Click here to reach me.
I am also grateful if you share my blog with fellow genealogists.
Have a great weekend!