Friday finds: Week 1 -2018
Here are some websites I have visited this week
As we are just a week into the new year, many of the websites I link to are in the "new beginnings" spirit.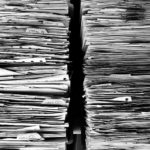 In her blog The In-depth Genealogist, Cheri Hudson Passey raises awareness about organizing our genealogy and invites us to share our thoughts on this problem. Visit GeneaChat: Organization-Where Do You Put Your Stuff?
---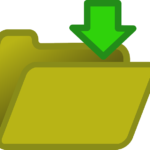 If you feel you have nothing to share with Cheri, you might find inspiration in Lorine McGinnis Schulze at Olive Tree Genealogy's advice  article Organizing Your Genealogy Files.
---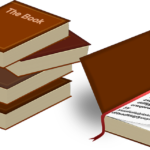 "When was the last time you read a genealogical reference book or other item to increase your knowledge and understanding of genealogical research methods and sources? " is the question raised by Michael John Neill in his Genealogy Tip of the Day. Read his article When Was the Last Time You Read a Research Guide?
---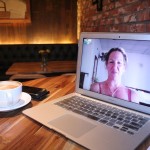 Have you ever participated in an eConference? That is a conference were you as an attendee sit at home by your computer and follow the presentations. I have never attended one, but the concept is intriguing. Family History Fanatics are giving an eConference Friday January 19. See if this is something that you might be interested in by going to Finding Family Stories & Passing Them On.
---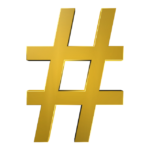 Amy Johnson Crow is a productive and creative genealogists and blogger. Her latest article shows us how we can how can use hashtags to discover more things that we want to read. Visit her blog How Hashtags Can Help Your Genealogy.
---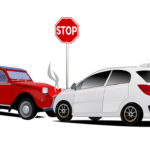 In his blog Genealogy Star, James Tanner asks why people keep using old, abandoned, software programs that have been outdated for years. The truoble is that these programs one day will stop working as no operating system supports them. Read his article More Comments About Genealogy Software. I want to make it known that I have received comments that question James Tanner's view on the PAF software. Due to the wording I have chosen not to publish the comments.
---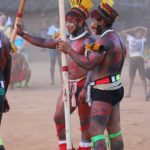 Survival International is the global movement for tribal peoples' rights. Tribal Quest is their global initiative where they document the family histories of tribal people for future generations. Read this most interesting article from the MyHeritage blog; Endangered Tribes and Genealogy: A conversation with Survival International
---
Here are some other blogs that presents links under the "finds" meme:
You can subscribe to this blog by leaving your email address in the subscription field on the front page. If you enjoy my reflections on genealogy, be sure to follow me on twitter. I am also on Instagram where I share pictures from Norway, often with a genealogy theme. Click here to reach me.
I am also grateful if you share my blog with fellow genealogists.
Have a great weekend!