Happy New Year from Norway!
Here is a little new year greeting from Norway
2017 is history. It has been a very interesting year. I have worked a lot on my genealogy and also had the pleasure of helping many others with their family history.
This summer we spend a few days in Trondheim and among the things we saw there, for me, the Nidaros cathedral was the most interesting. I have visited this church several times before. This year we took the time to go through the museum and study the history. What surprised me to learn was how dilapidated this church was, before the restoration started in the late 1800's.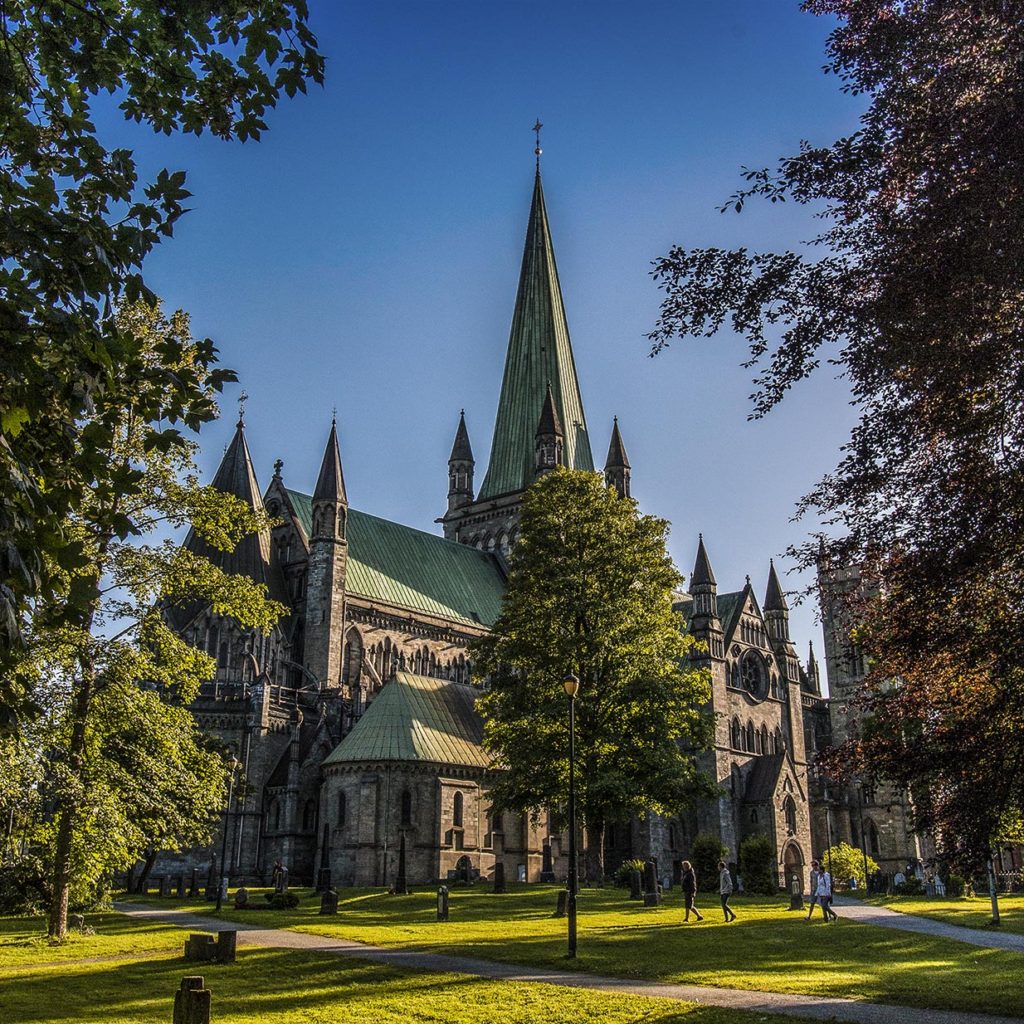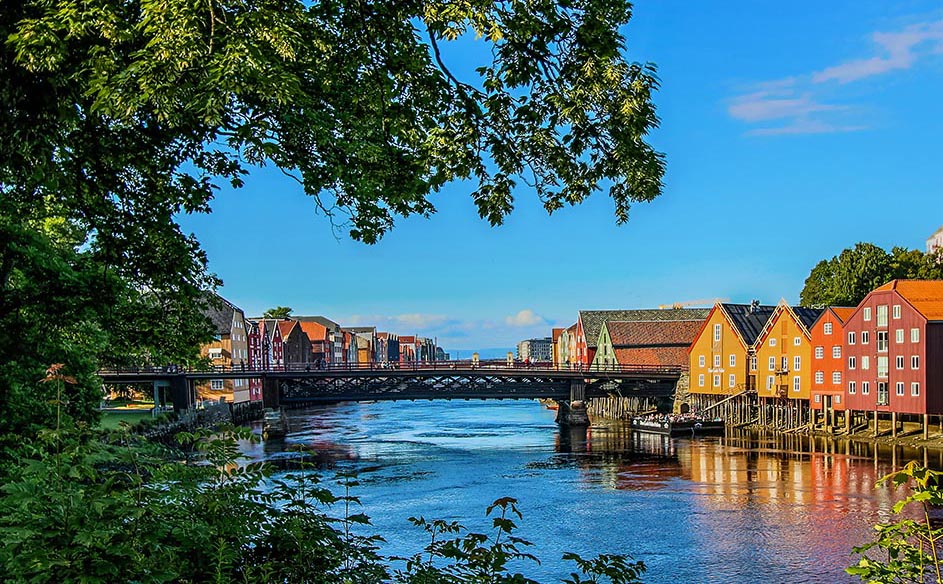 After returning home from Trondheim, we had a visit from our cousin Kay and her husband Bob from Washington state. We had a great time together and got to go with them sightseeing in the area. Most interesting to me was the visit the old church at Veøya island.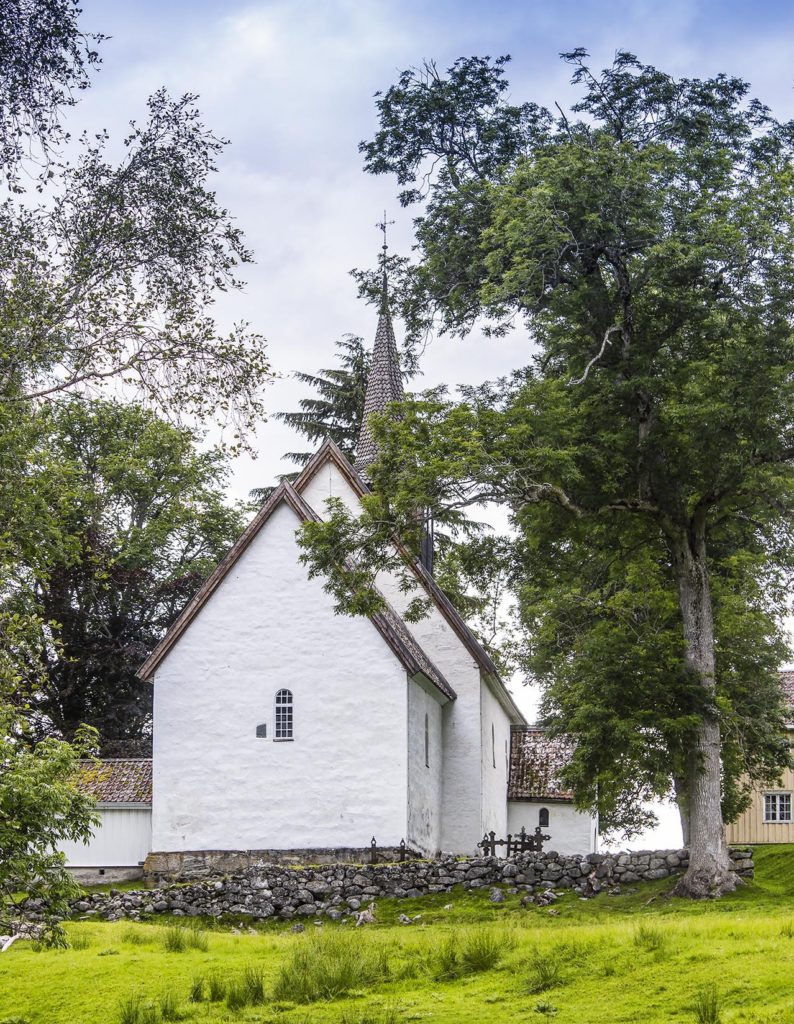 Veøya church was built about the year 1200. It was used as a parish church up until 1907 when a new church was built at Sølsnes on the mainland. Veøya is now out of the beaten track and difficult to access. We feel very fortunate to get to visit the church.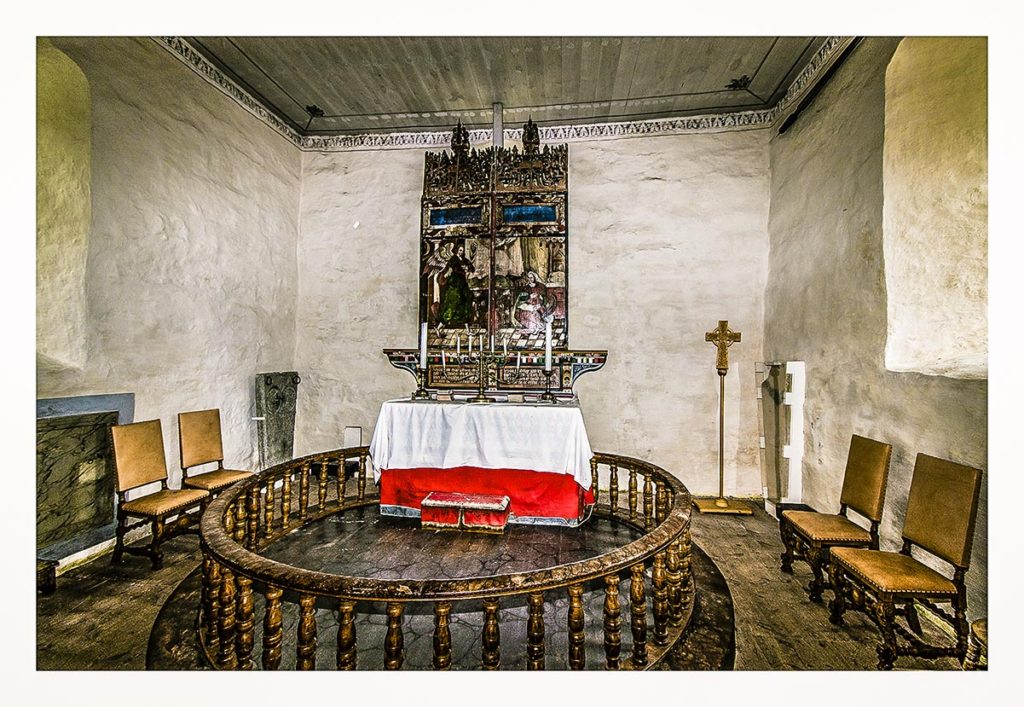 The altarpiece dated 1625 showing the Annunciation of Mary.
The fall in our area of Norway (Romsdal) is like a box of candy. You never know what you get. Often the weather is cold with lots of rain and wind. During this period Inger Lise and I use to "run away" to Greece for a week or two. We  go to Rhodes and as always we had a very nice time. This year we took a day trip to the neighbouring island Symi. It is heaven for an avid photographer like me.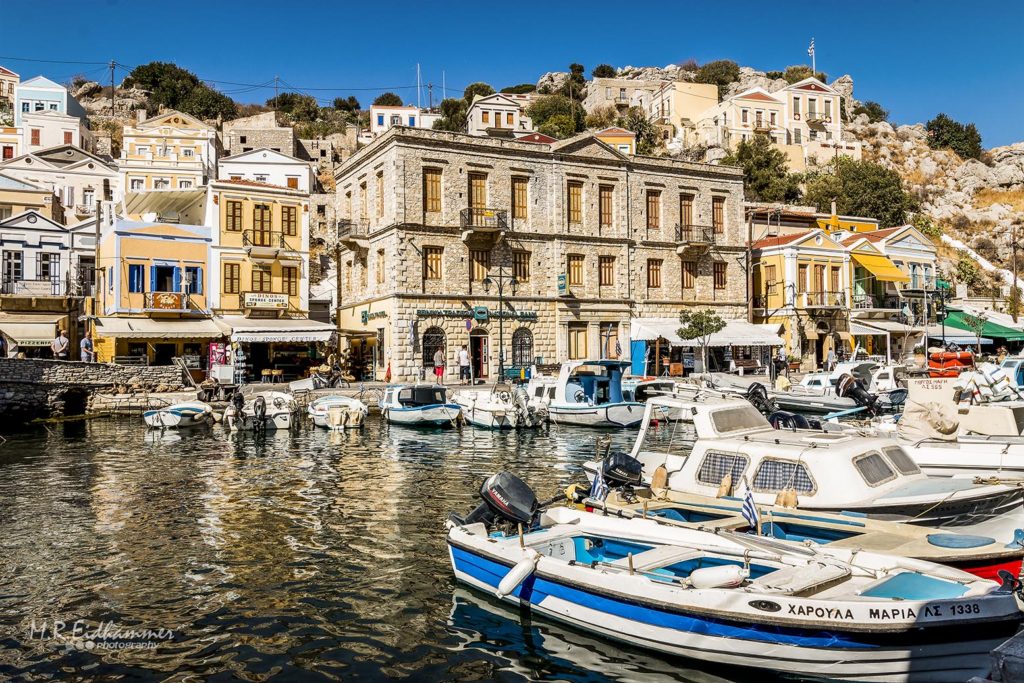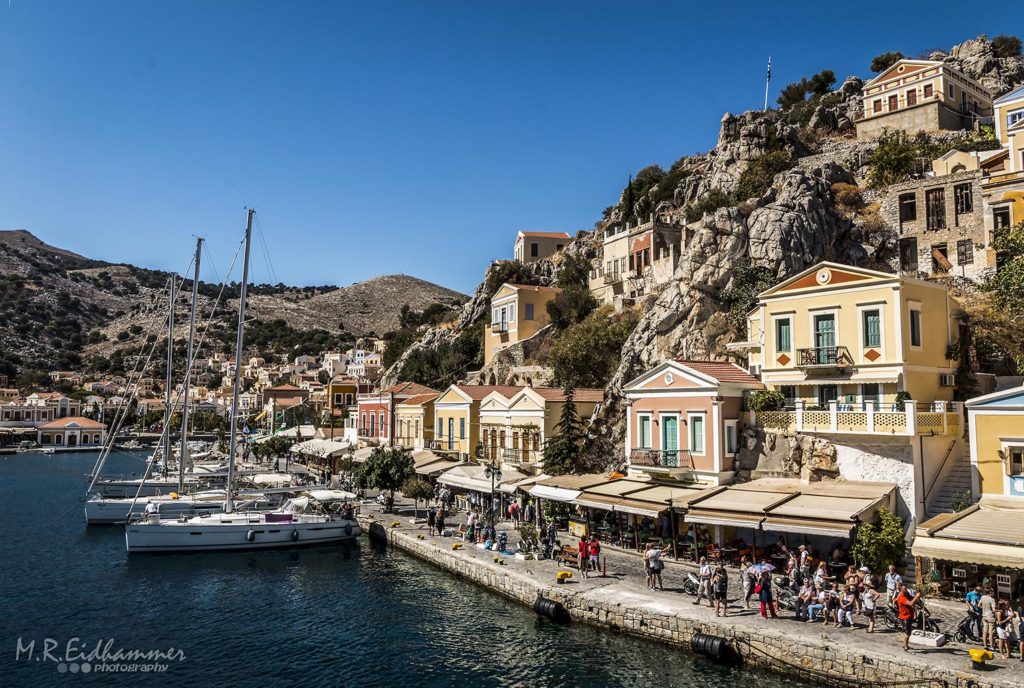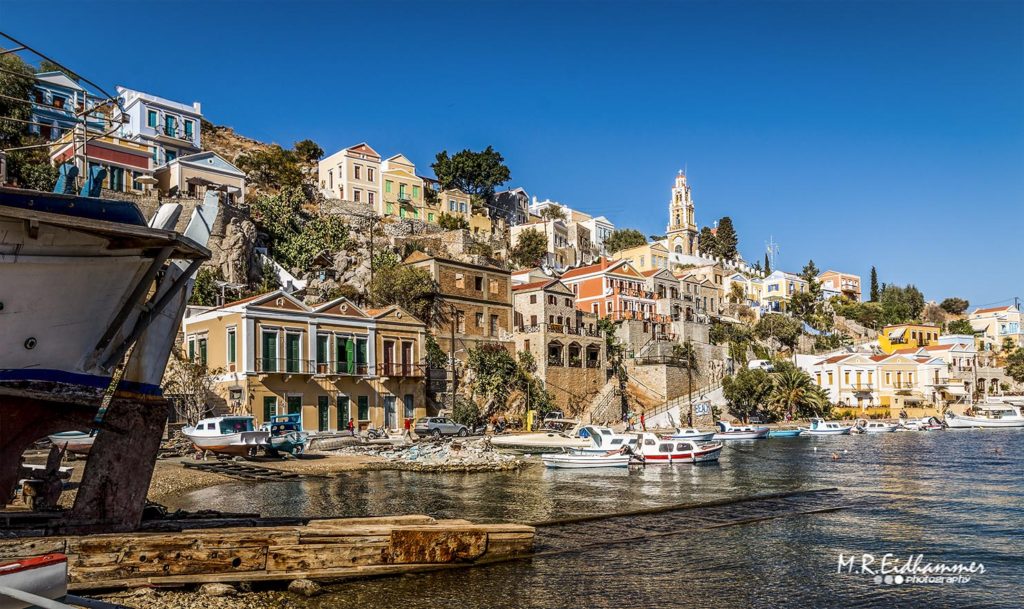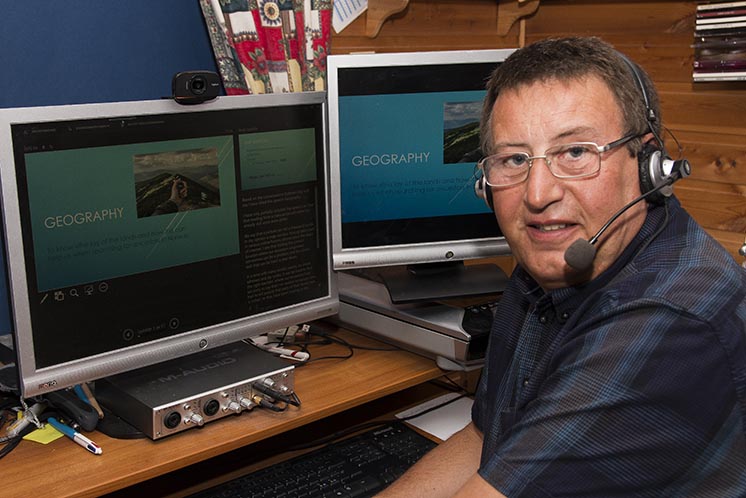 In the fall I gave a speech about Norwegian genealogy for a group in Washington state. We used Skype. It was my first time, but it was interesting and fun and I might do that again if the opportunity comes around.
We had a nice Christmas and New Year celebration with the family. Last night I took the picture that is at the top of this post from our deck.
Throughout the year I have had the pleasure of communicating with a lot of genealogists from several parts of the world. I hope this will continue in the coming year. I learn a lot from helping others. Never hesitate to contact me. I will, to the best of my knowledge, try to help you.
I intend to continue blogging pretty much in the same manner as I have done this far. If you have ideas for things I should write about, I am happy to hear from you.
I just realised that I in 2018 have 20 years blogiversity. In 1998 I started up a small website at GeoCities called "Martin's Magazine". I did have some content about genealogy, but I also shared music and recipes and other information relating to Norway. You can find remnants of this website by going to "Old magazine" in the menu.
I hope you will continue to visit my blog. I am always happy if you comment or share the content. I also look forward to communicating with you about Norway.
I wish you a Happy New Year!