Emigration from US to Norway
Here is an article from Dean Huseby's newsletter Norwegian & American Cousin Connections
By N. Dean Huseby
There were as many Norwegian in America as there are Norwegians. This was because of the huge immigration of Norwegians to America during the period from 1860 to 1920. Second only to Ireland, Norway provided the greatest percentage of its population to the United States than any other nation in the world. This is fairly well known, but what is surprising is that 25% of those who immigrated to America returned to Norway, including a future Norwegian prime minister1)1 Wyman, Mark, Round-Trip to America, (Ithaca, NY: Cornell University Press, 1993), p. 7, 12 Returning to their native lands was common for most other immigrant groups during the period and true even today.
Most who immigrated from England, Scotland and Germany from the 1600s through to the middle 1800s never returned to their homeland, partly because of the dangers in sea travel and the tremendous cost. With improved transportation and competition, safety and costs became much less of a deterrent. Many early immigrants did not have anything to return to in their home country, since they often fled for religious, political and economic reasons.
My Huseby ancestors never returned to Norway and to my knowledge, the same was true for the Nelson and Jensen families. Torkjel and Maren Huseby arrived in 1867 a year after two of their sons came to prepare for their arrival. One son was in his early 20s and the other was still a teenager. None of them returned to Leikanger in the Sogne Fjord. Johannes Nelson arrived in 1872 and I have not found any evidence that he ever returned to his hometown of Lyngdal. Jensine Jensen never returned after arriving from Kristiansand in 1872.

My mother's side arrived in America much later. My grandfather, Abel Haakinson Thormodsæter, arrived in the United States in 1893 at the age of 19. Seventeen years later, he returned to Norway to seek a wife and start a family. By then, he owned a farm, had learned English and had become a citizen.
Abel found a wife, Synneva Eide, and returned to America in 1910, but by the 20th century, not everyone left America and returned. For instance, Synneva's younger half-brother, Halvard, had arrived before Synneva. He was an avid letter writer and his letters were probably the reason why Synneva was so willing to come to America. Halvard had come to America at the age of 18 in 1909. By 1920, he owned and managed his farm near Ellsworth, Iowa. In 1926, he sold his farm and moved back to Norway, wealthy by Norwegian standards. There he married Marie Fjelland and became a prominent person in the Hardanger Fjord.
Besides marrying, Halvard also probably returned to take care of his parents. He wasn't the oldest son. His oldest half-brother, Andrew (Eide) Sabo, had immigrated to America. Andrew was living in Oregon and had no inclination to return to Norway.
In Norway, the eldest son always had the right to inherit. We have a series of letters to Halvard where Andrew relinquished rights to inheriting the family farm. The basis of Andrew's decision probably was, since his mother died soon after his birth and an aunt adopted him. Therefore, he did not have a relationship with his father and stepmother.
In his letters, Halvard in retrospect expressed regret for returning to Norway after the Great Depression began. Local bank failures caused him to lose much of his wealth. The oppressive Nazi occupation of Norway during World War II followed the Great Depression. Desperate conditions followed the war when there were food, clothing and supply shortages.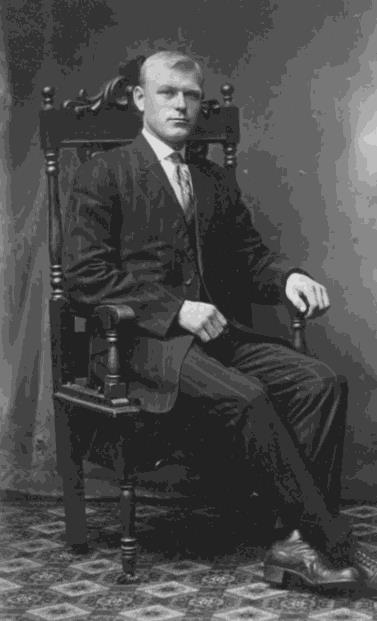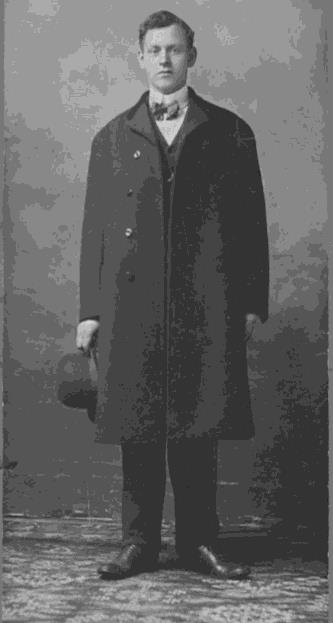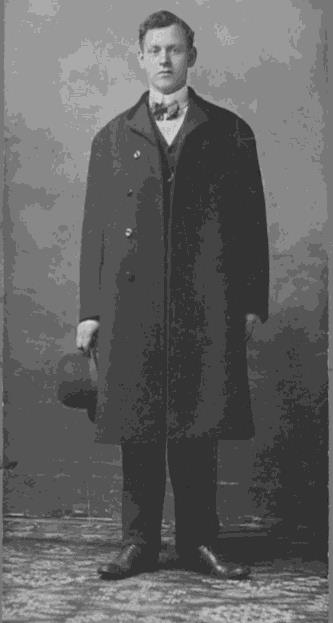 Abel's brother, Edward Thormodsæter, also returned to Norway. He had followed his older brother to America nine years later when he was 22. He worked as a farm hand for the Mason family in Hamilton County for a few years before returning to Norway and married his wife, Signe Landa.
This article is from Dean Huseby's newsletter Norwegian & American Cousin Connections. If you would like to receive Deans's articles you can subscribe to his email list by using the address below. (The email address is presented as a graphic to prevent it from spamming. You will have to write the address into your emailreader)

If you have family stories and pictures you would like to share, I am happy to publish them on my blog. Go to the contact page and send me a word!
| | | |
| --- | --- | --- |
| 1. | ↑ | 1 Wyman, Mark, Round-Trip to America, (Ithaca, NY: Cornell University Press, 1993), p. 7, 12 |