Picture of the week: Dølmotunet Tolga
An old picture from the farm Dølmo in Tolga, Hedmark county.
Picture from 1907 found on Digitalt Museum on the internet.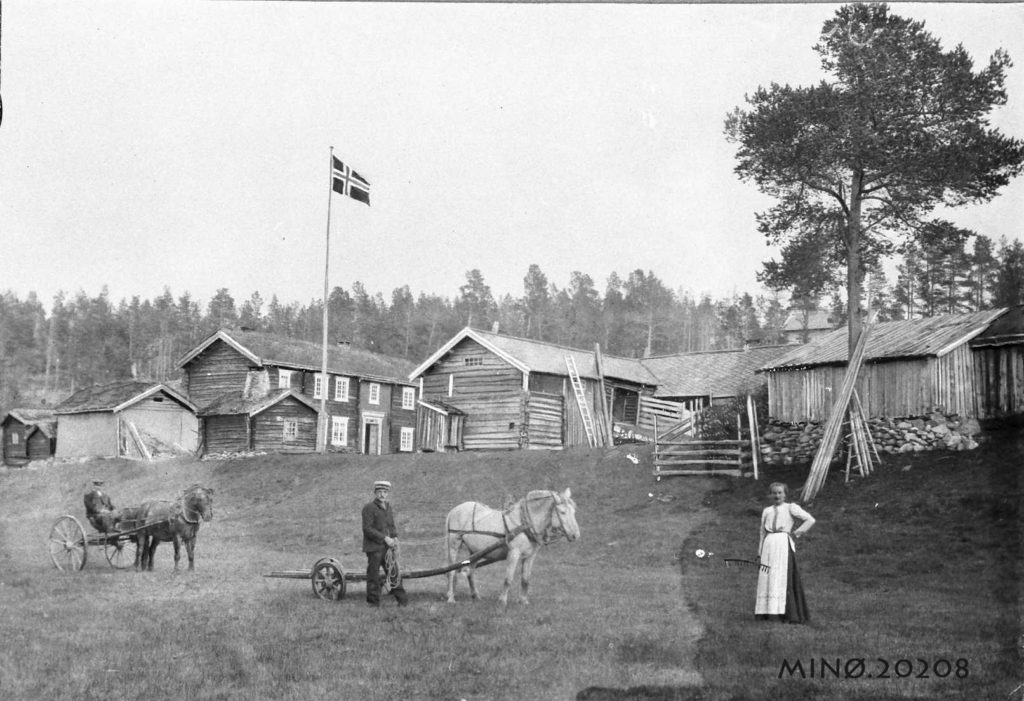 Tolga is a municipality in Hedmark county, Norway. It is part of the traditional region of Østerdalen. Dølmotunet is in the center of the village Tolga. The buildings on the farm is dated to about 1850.
Today Dølmotunet is a vibrant museum with a lot of activities going on during the summer season.
Visit them on Facebook or their presentation at Dølmotunet. This website is, as far as I can see, only available in Norwegian.