Friday finds: Week 41 -2017
Here are some websites I have looked at this week.
Another week is ending. It has been a busy one for me, but I still have had time to browse the internet and share some aticles I have read.
---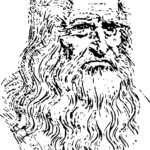 Many are very interested in trying to trace their ancestors back to some famous person. Having Leonardo da Vinci as a forfather would be something. Read Leonardo da Vinci's Living Descendants Have Been Found from the website Atlas Obscura.
---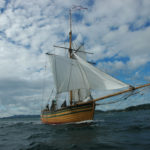 My newfound friend Luci J. Baker Johnson with the blog Nearby Norwegians, pointed out some interesting articles for me this week. Here is one found at the  The Norwegian-American Historical Association's website. this is a sketch written mainly from information obtained from a woman who was a child of nine years when her family emigrated from Drammen, Norway, to America, in the spring of 1853.
Read A Journey to America in the Fifties.
---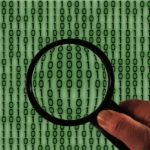 Here is a short article from the GenealogyBank website. While it points to particular databases, the principle is useful to observe in any search. Read Using Search Variations to Find Missing Information about a Relative
---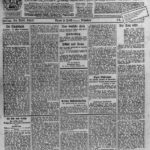 Here is an article by Lisa Lisson in the Are you my cousin? blog. The article tells about How to Use Newspaper Society Pages in Your Genealogy Research
---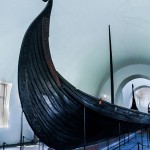 Here is an article from BBC News about Swedish finds from the viking age. As we know that also Norwegian adventurers went to the Middle-East during this era, I found this interesting Why did Vikings have 'Allah' embroidered into funeral clothes?
---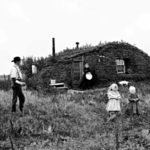 Another article shared by my friend Luci J. Baker Johnson. This one is from Stanford|News Service. "New research by Stanford economist Ran Abramitzky studies Norwegian immigrants to the U.S. during the late 19th and early 20th centuries who chose to return to Europe. Return migrants hailed from poorer backgrounds but ended up holding higher-paid occupations back home". New Stanford research explores immigrants' decision to return to Europe during historical Age of Mass Migration.
---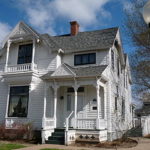 I came by the website the ager museum  that works to preserve the legacy of Waldemar Ager. He was a Wisconsin based writer and publisher born in Norwegian who emigrated with his family in 1885. He wrote novels and shorter stories. Well know as the editor of Reform, a Norwegian language temperance newspaper which he managed and edited from 1896 until his death in 1941. The website has a lot of interesting reading.
Picture: By Jeff the quiet (Own work) [CC0], via Wikimedia Commons
---
Here are some other blogs that presents links under the "finds" meme:
If you host a blog and publish a "Find" segment, I'd be happy to include the link in this list.
If you enjoy my reflections on genealogy, be sure to follow me on twitter. I am also on Instagram where I share pictures from Norway, often with a genealogy theme. Click here to reach me. You can subscribe to this blog by leaving your email address in the subscription field on the front page.
Have a great weekend!