Picture of the week: Threshing
Presenting old pictures from Norway
Threshing at the Kvam farm, Nes parish, Hedmark county
(Hover mouse over pictures to enlarge)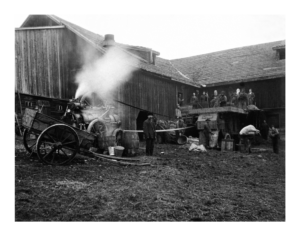 The machine is a steam-powered thresher from  Nalder & Nalder,  Challow Iron Works, England.
The first of these threshers came to Norway in the 1850's. The were, of course, very expensive, so  several farmers often bought one together.
This photo is by Martin Finborud and was taken sometimes around the year 1900.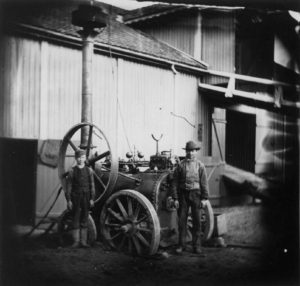 From Dal farm, Ullensaker, Akershus county. The engine is placed outside while the thresher is inside the barn.
Photo taken the last part of the 1800's by Fredrik Emil Faye
If anyone can identify the make of this engine, it would be interesting to know.