Who were the Kvens?
Featured photo: Public domain (CC pdm) Foto: Tromholt, Sophus / Norsk Folkemuseum
Some time ago I was asked by a person in the US about an abbrevation in the 1865 Norwegian census for Finnmark county. The abbrevation was transcribed in the Digitalarkivet as "Qn". Looking at the original census record I believe it was actually "Qv". Anyway, you find both the abbreviations, and we also find a single "Q" listed  under "ethnicity.
I readily admit that I had not seen this abbrevation before. Looking at the last name of the individual, this didn't look like a Norwegian name. Considering that this was a census from Finnmark (North-Norway) I figured that these abbrevations had to mean that this person belonged to the Kven people.
If we look at this transcription of the 1865 census from Kåfjord, Finnmark,  we find Johan Memila. It may not be obvious for a foreigner, but as a Norwegian I immediately suspect that Memila is not a Norwegian name. If we look at the "Ethnicity/father's ethnicity" label (you may have to click the "more information" to see it) it says "Qn, hærtil 1838". In this case we get a further clue as the record states that Johan was born in Sweden. Johan was a "Værksarbeider" meaning that he was working for the Kåfjord mining company.  Copper ore was mined at Kåfjord between 1826 and 1909 (Wikipedia). "Hærtil 1838" means he came here in 1838.
So back to the initial question; Who were the Kven people?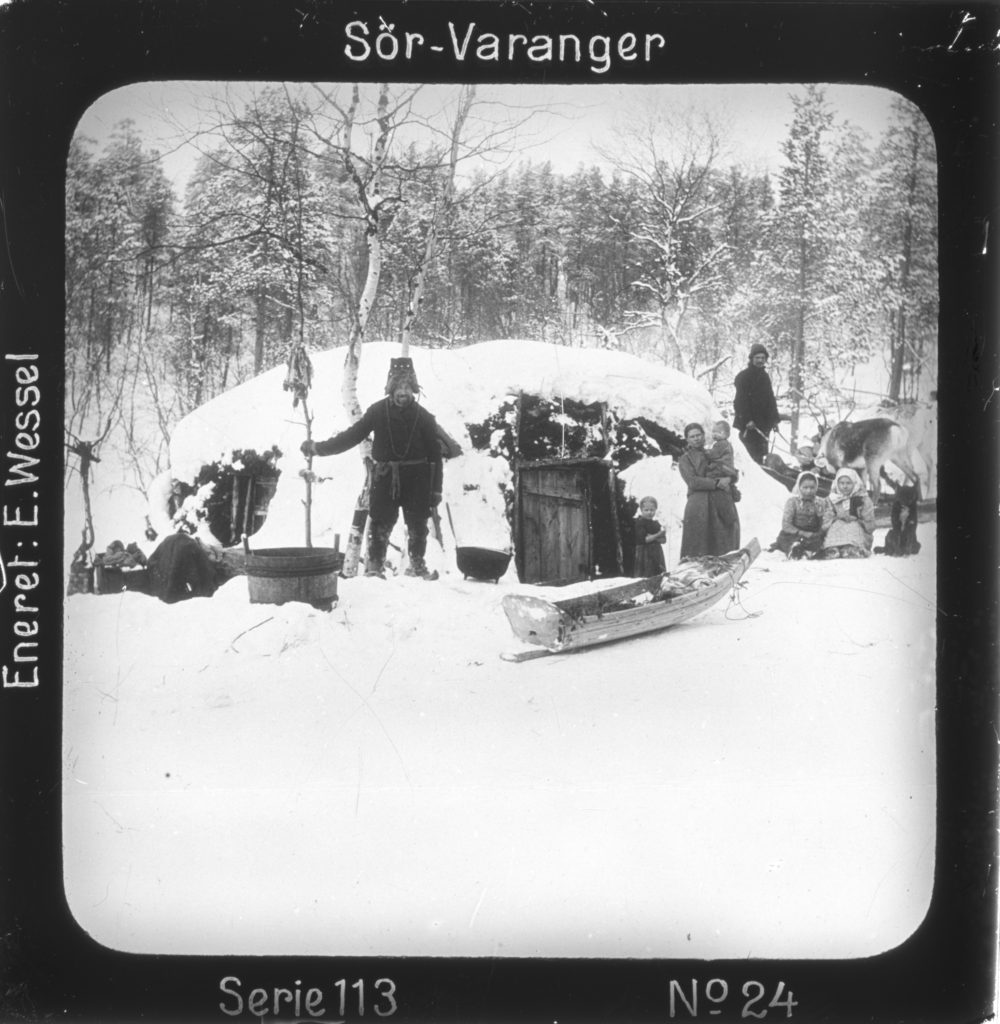 Kvens (Kven/Finnish: kveeni, Norwegian: kvener, Northern Sami: kveanat) are a Finnic ethnic minority in Norway who are descended from Finnish peasants and fishermen who emigrated from the northern parts of Finland and Sweden to Northern Norway in the 18th and 19th centuries (Wikipedia).
The name "Kven" is used as early as about 890 AD, as Ottar (Othere) from Hålogaland (Norway) visited the court of  King Alfred (871–99) of the Anglo-Saxon kingdom of Wessex. He called the land to the north of Sweden "Cwena land" (Wikipedia).
The name Kvenaland is also used in Snorre Sturlason's sagas of the kings.
The first Kvens to settle in Norway came to make a living as farmers and fishermen. In 1845 there were as many as 2700 kvens who had settled in Norway (Troms and Finnmark counties). In the early 1800's the influx of Kvens increased as the Kåfjord mining company needed workers. (Store Norske leksikon).