Did a visitor from Norway father a child in Ludington, Michigan around the year 1890?
My friend Øystein are looking for information about his Great-Grandfather Petter Gundersen Moen.
Petter was born December 19. 1865 at the farm Moen in the municipality of Sel in Oppland county. In April 1887 he boarded the ship S/S Rollo  that took him to Hull where he probably followed the "emigrant trail" to one of the ports on the west-coast of England. From there he crossed the Atlantic bound for Ludington, Michigan.
Petter Gundersen Moen spend 7 years in Ludington. He returned to Norway April 21. 1894.  In 1905 he married Ingeborg Johannsdatter Røssummoen and had three children with her.
It is believed that Petter might have taken part in missionary work in Ludington. Nevertheless, family lore tells that he fathered a child while he was there. No facts are known about this fatherhood. Øystein would be very happy if someone have information about this, or could point him in the right direction.
He is also interested in any piece of information that could shed light on his Great Grandfather Petter's stay in Ludington. Also general history from the town are interesting.
Information can be shared in the comments below or send to me through the contact page. I will forward them to Øystein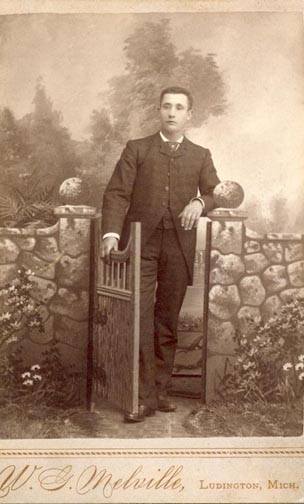 This is a picture of Petter Gundersen Moen taken while he stayed in Ludington, MI
The picture below, of a store in Ludington, was kept together with the pictures of Petter. The family don't know if it has, or in case what significance this picture has in relation to Petter's stay. (Hover mouse over picture to enlarge)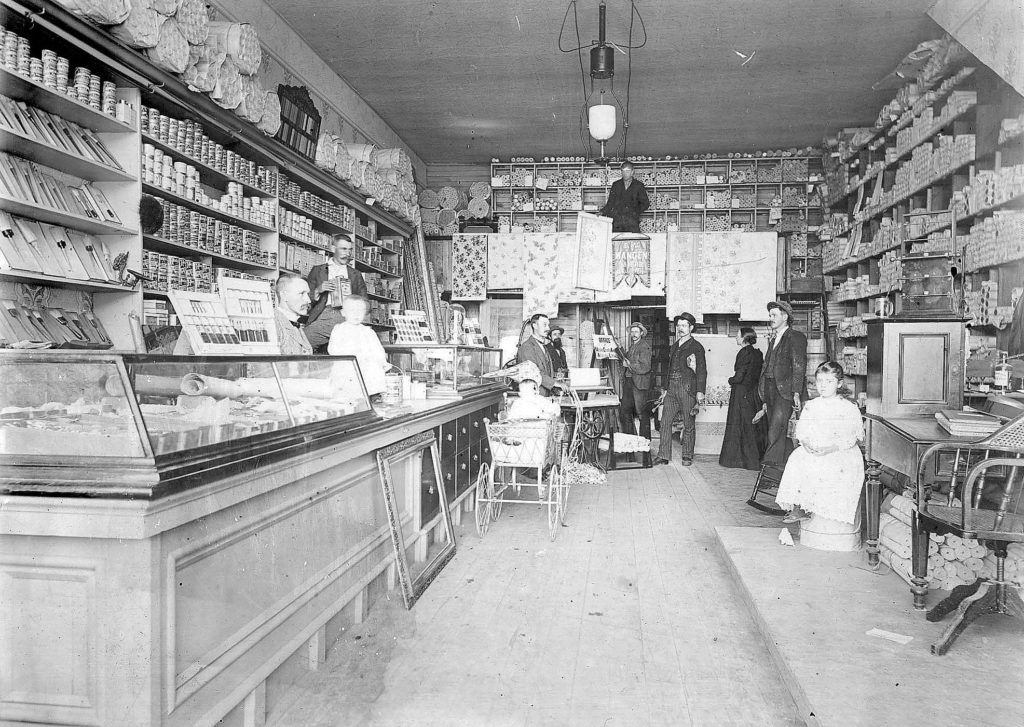 Looking at the back of it might suggest it to be a promotional thing handed out by the photograper recommending this store that makes picture frames.