Video Wednesday: A winterday on the island Ona
Impressions from the small island Ona on the coast of Møre og Romsdal

Ona en vinterdag from Svein Roger Ivarsen on Vimeo.
Ona is a village and an island group located in Sandøy Municipality in Møre og Romsdal county, Norway. The tiny island of Ona and the larger island of Husøy are separated by a shallow 15-metre (49 ft) wide waterway. The two islands are collectively referred to as Ona. The islands are located 4 kilometres (2.5 mi) northwest of the island of Sandøya.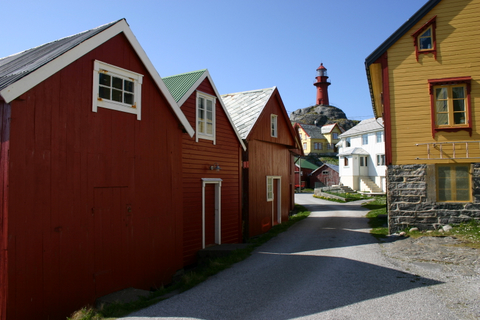 The island has a population of about 40, with a gradually diminishing population for the last 50 years. Ona has been populated for centuries because of the proximity to the fishing grounds further out to the Atlantic Ocean, and fishing has traditionally been the only source of income. Lately, several pottery artists have moved to the island. (Wikipedia)
If you would like to visit Ona, note the option "Get directions" on the map label.