Some of us are fortunate to have very old photos of our ancestors.  My family photo collection includes family portraits made in the 1870's and 1880's and goes all the way up to the most recent photos of my grandchildren.
By Judy Segerdell Langston
Many of us enjoy displaying and showing off our old photos and sometimes old books such as family Bibles and old documents.  When we handle and display the original old photos, books and documents, we are contributing to their demise.
In the mid-1800's the paper making industry discovered it was that cheaper and easier to make paper with wood pulp than with cloth or rag. This revolution in paper making created an explosion of books, newspapers, written documents and photographs. The problem for us today is that until the 1950's, most wood pulp paper contained acid.
Have you noticed how some of your older photos and documents have faded or begun to turn brittle and yellow?  There is a terrible chemical combination occurring. When the old photos and documents are exposed to light, moisture and pollutants in the air, the natural acid of the paper starts to eat away the images in the photos and destroy documents.
If anyone had photo albums with black pages, they may have seen this. The photos were pasted in the albums, often using photo corners. The albums were often stored away but once they were re-discovered and handled, the black paper began to disintegrate rapidly. The photos though had been protected because they were hidden from light.
Fortunately, we live in an era where we can digitize photos and documents. If you do not own a scanner but have a lot of old photos and papers, scanners are not expensive. There are also commercial services that do scanning and some libraries have them as well.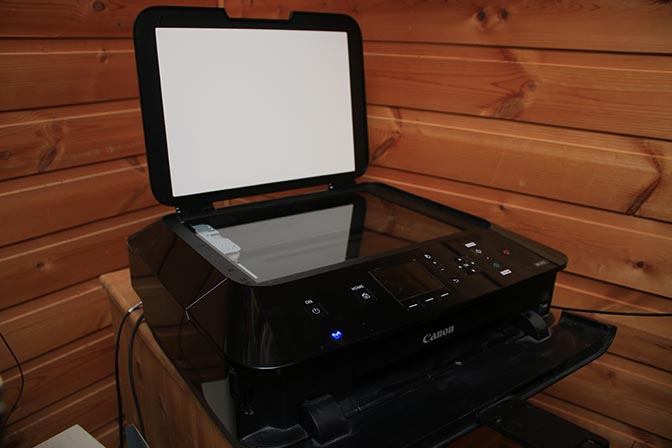 Once you have digitized the original photos and documents, they can be stored in archival sleeves (which are plastic covers), put into albums or archival boxes and stored away in closets, cabinets or drawers. Archival sleeves, albums and boxes can be found at most craft stores that sell photo frames, mats and other photo supplies.
In our house, the ancestors' photos that are on display are all printed from digital copies. It's also a wonderful way to share those photos with family members, including children and grandchildren so they might know who came before them. We often have copies printed, framed and given to family members as gifts along with a short, written story about the person in the picture. I also tuck a copy of the story inside the frame, behind the photo.
Go forth, digitize and preserve!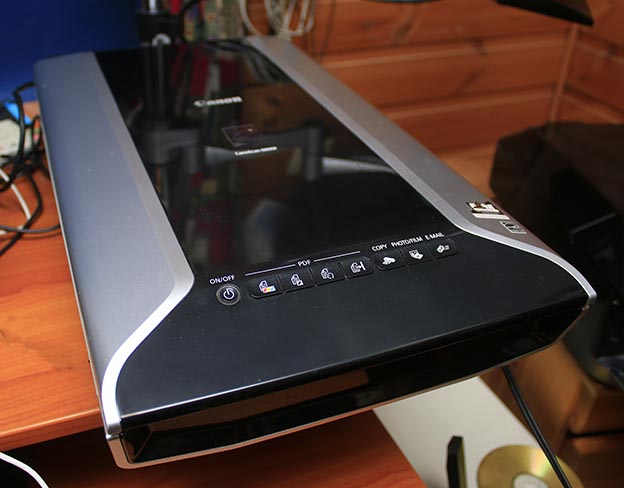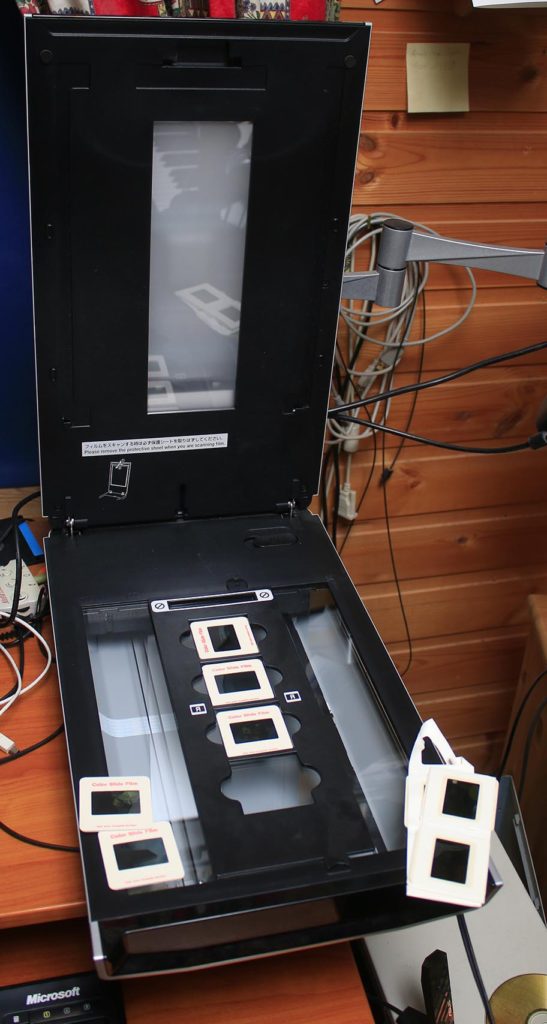 (We are not affiliated with Canon in any way. It just happens to be the equipment Martin uses)
References:
https://www.loc.gov/preservation/care/deterioratebrochure.html
https://www.archives.gov/preservation/family-archives