Boats – the glue of the old society
I was walking along the fjord not far from our home and came across this old boat. This made me think of how important this type of boat has been for the people living in Norway. 
Some time ago I got to know a lady from Minnesota, USA named Janet Swanson. It turned out that we are related as our G-G-Grandfathers were brothers. Janet wrote a very interesting article about her genealogy search. Her forefather was a boat builder in Vestnes. According to the book "Båt- og skipsbygging i Vestnes" by Henry Vike he mainly built the type of rowing boats we call "Færing". We shall see that he was in a lucrative business.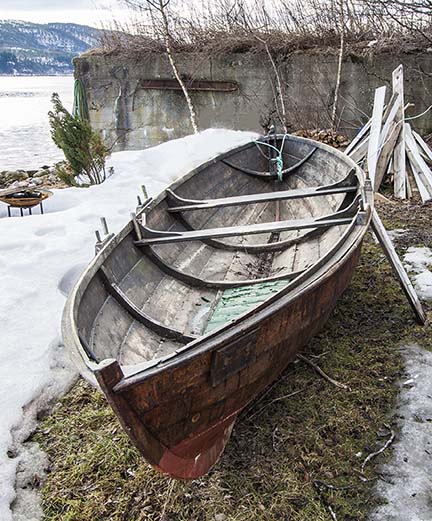 A færing is an open boat with two pairs of oars, commonly found in most boat-building traditions in Western and Northern Scandinavia.
Færings are clinker-built, with planks overlapped and riveted together to form the hull. This type of boat has a history dating back to Viking-era Scandinavia. The small boats found with the 9th century Gokstad ship resemble those still used in Western and Northern Norway, and testify to a long tradition of boat building. Faerings may carry a small sail, traditionally a square sail, in addition to oars. They are still used as small fishing vessels in areas of modern Norway.
The word færing is an Norwegian word (Old Norse feræringr), literally meaning "four-oaring". (From Wikidepia)
We can easily see the same basic building technique in the famous Viking ships.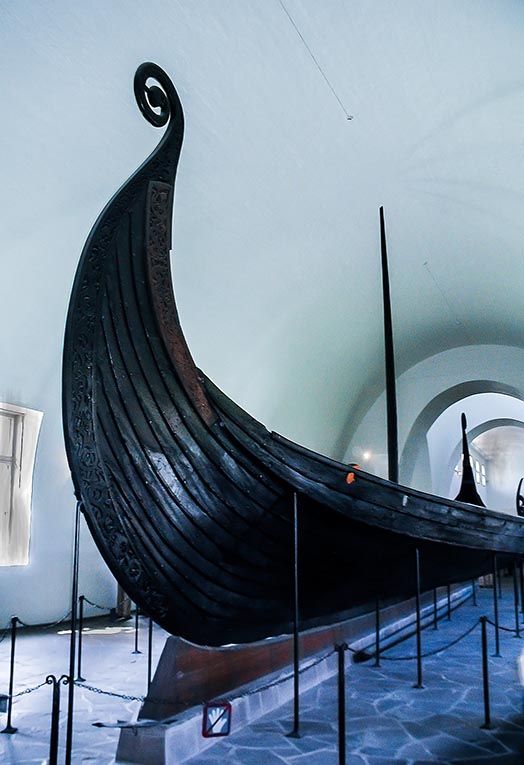 With small variations in the look the same boat-type is used all along the Norwegian coast.  Below is a Nordlandsboat also meant to be rowed with two pairs of oars.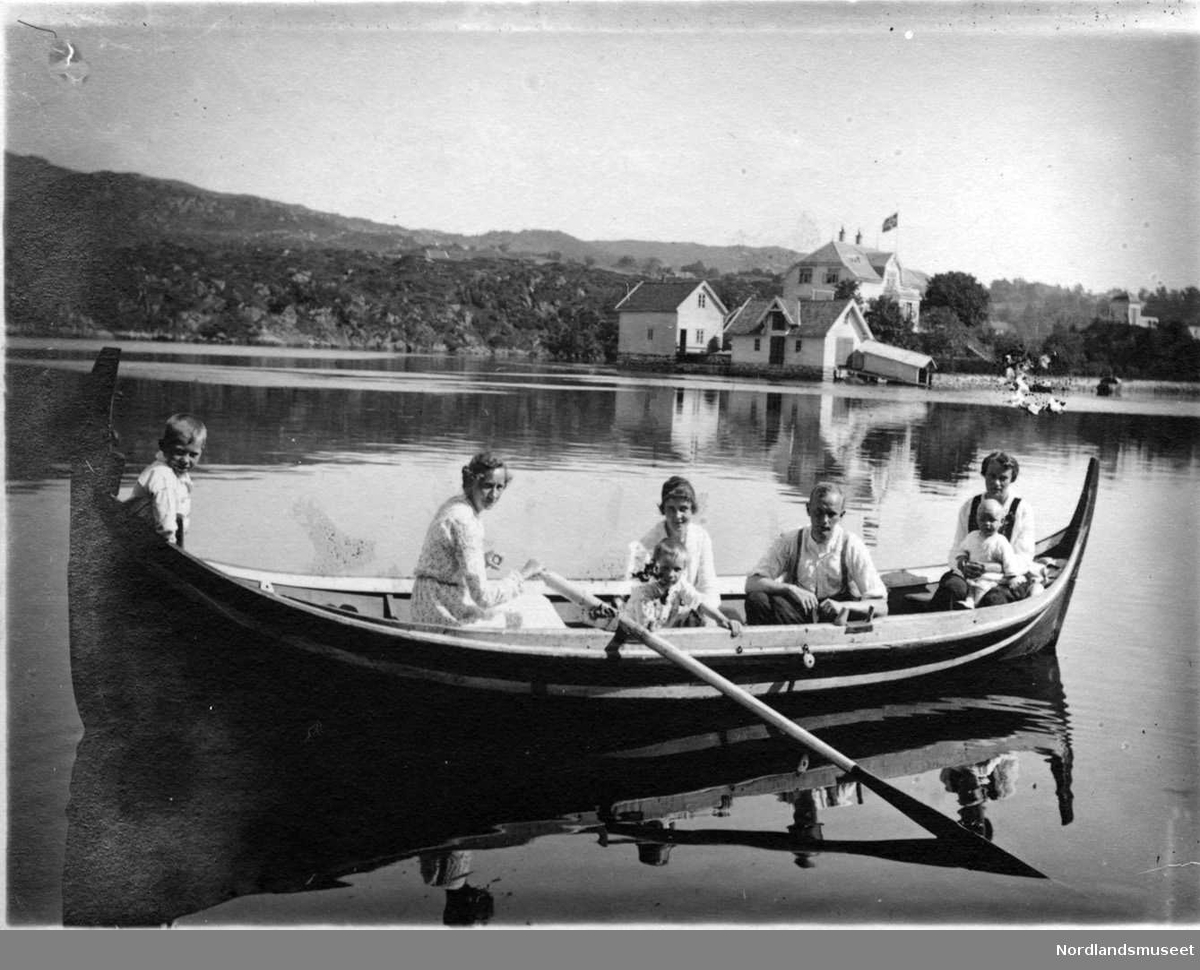 Photo: Sund, Oscar Sofus / Nordlandsmuseet

For people living by the sea, a navigable river or lake, small and mid-sized rowing boats was as important as the car is for us today. I think it is fair to say that every family had at least one rowing boat. The boat was used for transportation of goods and people. On the coast many had their main income fishing from these boats. Some used the boat to fish in addition to their main occupation as farmers.
Knowing that the boats were the main means of transportation, makes it easier to understand why people settled in places that today seems totally isolated. Through the centuries the small island Veøy in Romsdalsfjorden was the most important center in the Romsdal area. Here the main church and rectory was located. There was also an important marketplace.  Today nobody lives on Veøy and there is no public transportation that takes us there. The nearby island Sekken earlier housed a large agricultural community. Fewer people live there today, but the island is accessible by a regular ferry service.
These islands are today far off the beaten track (I have lived in Romsdal all my life, but I have to admit that I have never been to Sekken). If we look at the map we can see that, in a time when the boat was the main mean of transportation, both islands were in the middle of a large intersection.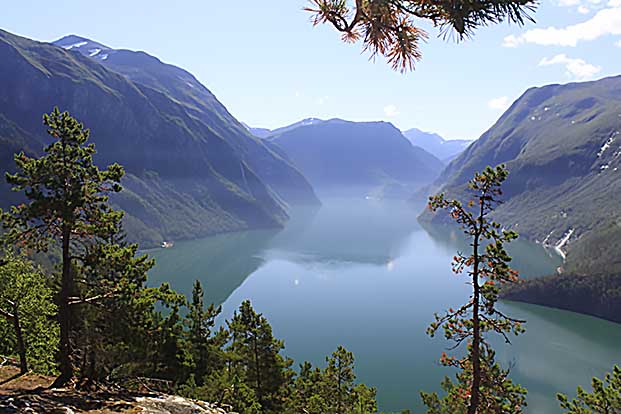 In parts of Norway deep fjords are cutting into the mountains. In this picture from Norddal we see steep cliffwalls raise from the water. Nevertheless, wherever there was a little piece of land that could be cultivated, someone with a boat, and a lot of determination did.
The picture below show the vessel Midnattsol belonging to the Hurtigruten company. If you look close you can see the three Smoge farms up in the side of the mountain.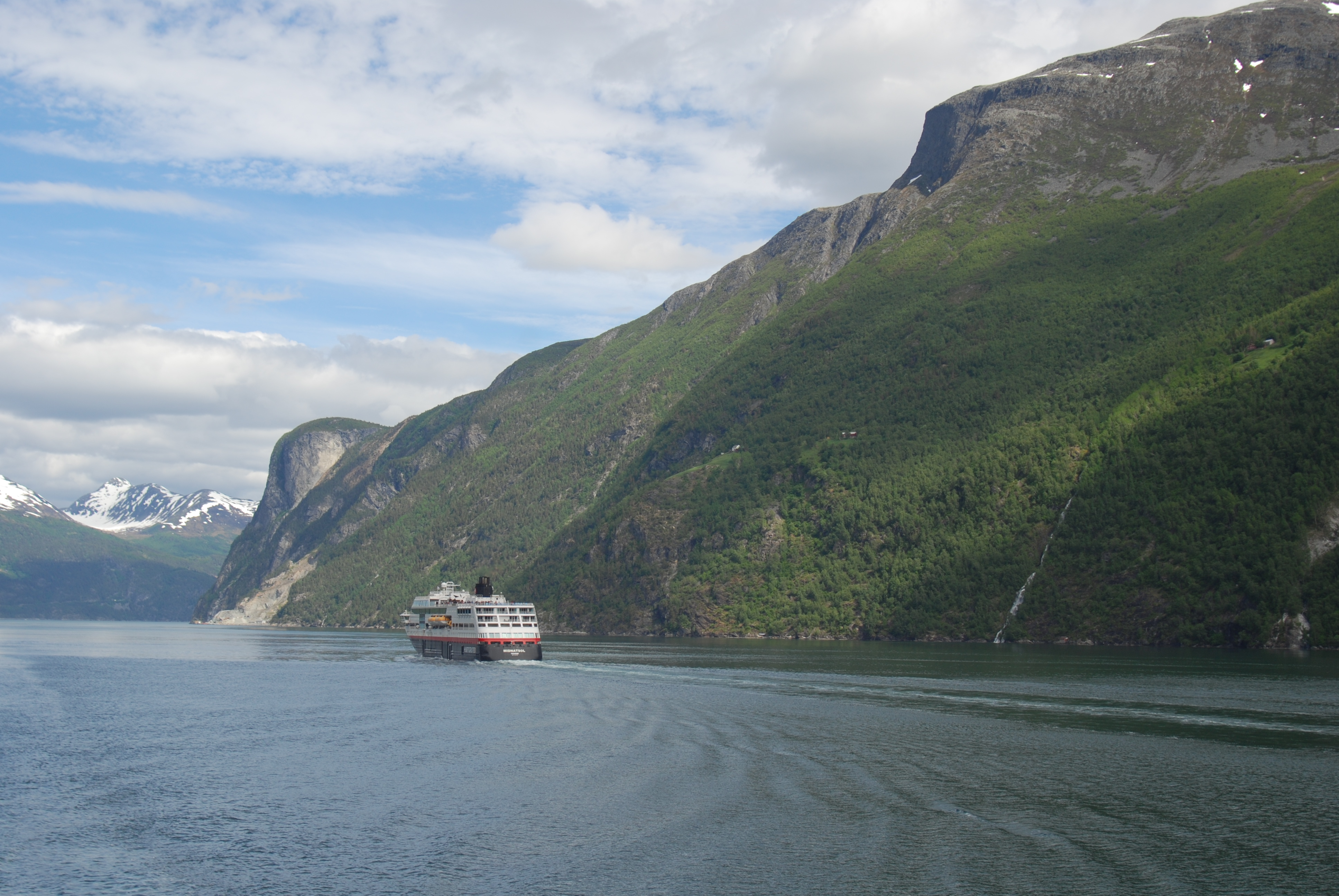 Copyright:  Shisha-Tom – Eget verk, CC BY-SA 3.0