I have always liked to learn new things. This means I have always had a large number of books on topics that interest me. I have also been a regular visitor at the library. Today Internet is a great way to learn new things. The problem with Internet is that the amount of information is so vast that it can be hard to sort out the information you want. I want to look at how to get the information of your choice served right to your PC, tablet or cellphone.
I always remember the date I connected to the Internet as it was the same day as the NASA Pathfinder landed on Mars; July 4th 1997. Since then the Internet has been my number one source for information on almost every topic that interests me.
The problem is not to find information. The problem is picking out the relevant and good information and have it easily accessible. My solution is to subscribe to so-called RSS feeds.
RSS (Rich Site Summary/Really Simple Syndication) is a format for delivering regularly changing web content. Many news-related sites, blogs and other online publishers syndicate their content as an RSS Feed to whoever wants it.
Subscribing to a website RSS removes the need for us to manually check the website for new content. Instead,  specialized software constantly monitors the site and informs the user of any updates. The software can also automatically download the new data for us. This software may be an extension to your web-browser or it can be stand-alone apps for your PC,tablet or cellphone. The stand-alone apps called news aggregators, are often referred to as "feed-readers".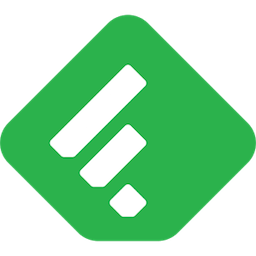 There are a large number of feed readers and most of them are free to use in basic mode. There are several that have "pro" versions that cost money. I have tried several. The one I ended up using is called Feedly. I use this both on my computer and my tablet.
Before I go on I should say that I have no affiliation with this particular software company. My only reason for suggesting it is that it works well for me. It is simple to set up and use and it is easy to include the news-feeds I want.
I have, of course, searched for genealogy and have this as a category in my feed-reader. You can define as many categories you want and have the news neatly sorted in the reader.
I can display the content in different ways. The simplest is as a long list of new articles: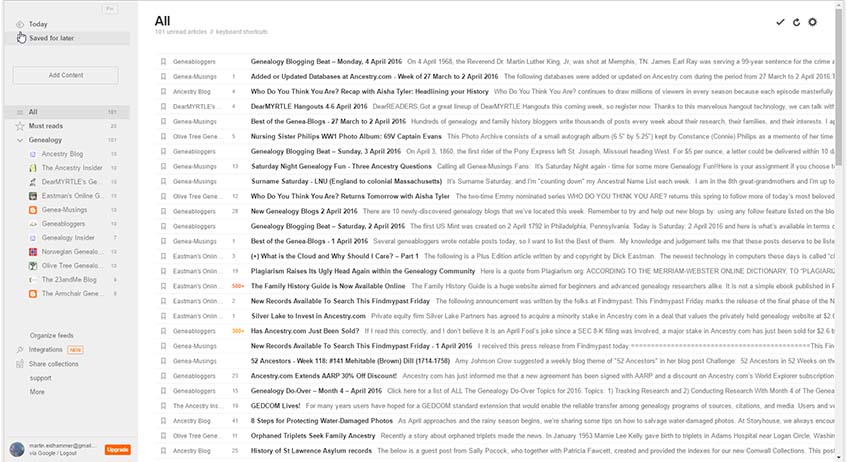 I have chosen to use the "magazine look":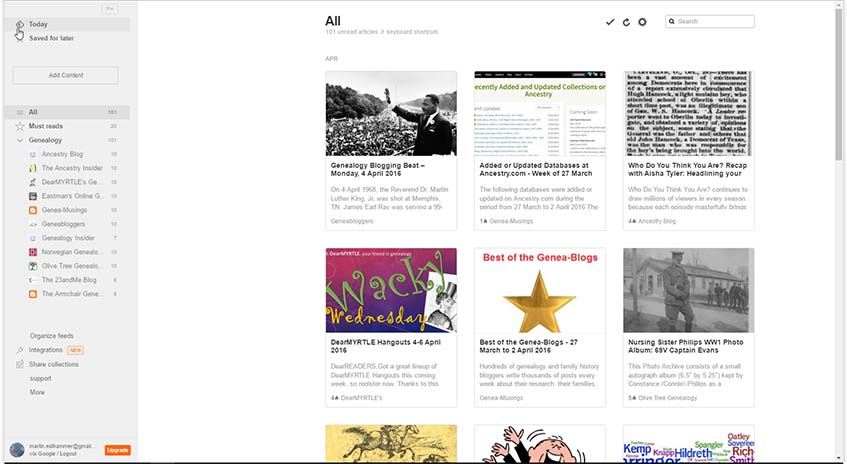 Instead of me talking about how to find and set up this app, I suggest you take a look at this video from YouTube where both the RSS concept and the Feedly app is explained:
Feedly works for me. I even subscribe to my own blog just so that I can monitor how it appears in a Feed-reader. By looking at this page from PC magazine you learn about different Feed-readers. They might have features that are more suitable for your needs.