The Norwegian National archives
There are a number of sources available for you to search for ancestors in Norway.
 Above all, the source you need to know is Digitalarkivet. This is the Norwegian National archives' website where a large number of sources are available either transcribed and indexed or as scanned images.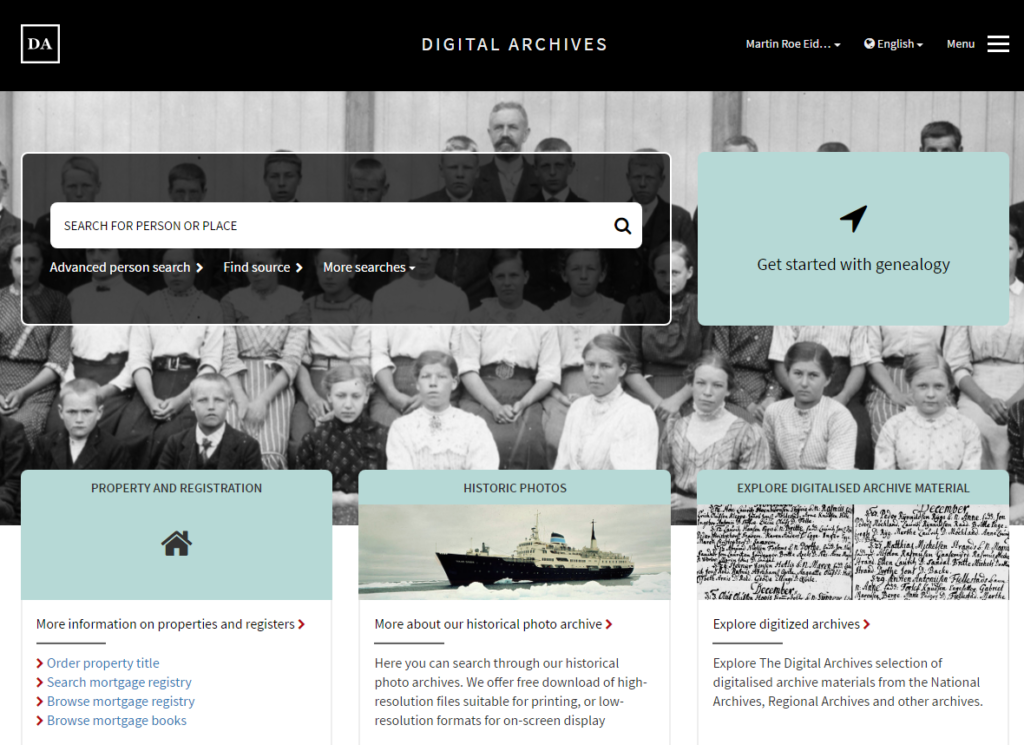 The sources you can find here are:
Censuses (male register – "manntal")
Church books
Dissenter community
Emigration records
Probate records
Seamen rolls and military rolls
School records
Health care records
Poverty matters
Accounts and tax lists
Deed registration records
Landed property tax records
Insurance records
Legal proceedings and sanctions
Clerical archives
Transport records
The website has an extensive help-section in English. I highly recommend that you read this to learn the best way to search to get the best possible results. The opening page has a section called "Useful" in the top right column. Most of the sources has an English version. If you land on a page in Norwegian check out the navigation bar at the top of the page.  If this particular source has an English version you find either an English flag or the word "English" written. Click on these.
You can access the Digitalarkivet – The digital archives here.
I will make a more detailed discussion of the various sources you find in Digitalarkivet in posts to come.